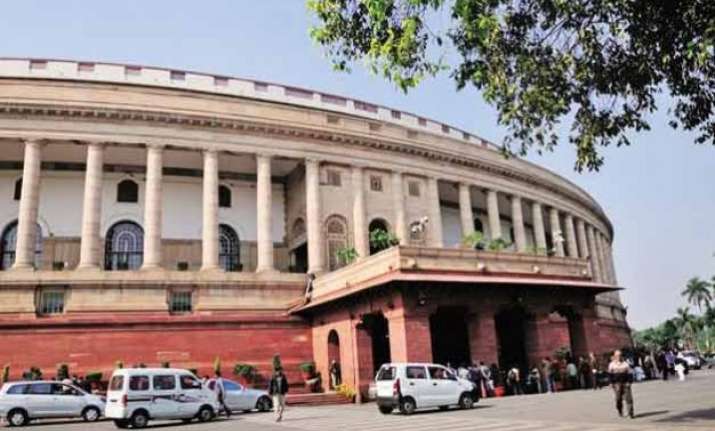 New Delhi:  Congress is preparing a dissent note on the long-pending GST bill as a Parliamentary panel looking into the legislation gets ready to adopt its report on Monday for presentation to the Rajya Sabha next week.
With the scheduled date for submitting the report coming close, the Select Committee of Rajya Sabha today discussed the bill clause-by-clause, sources said.
The Committee, headed by Bhupender Yadav, is likely to finalise its report in the next meeting on Monday. It has to present the report by July 24, within days of commencement of the Monsoon Session of Parliament.
Meanwhile, Congress, the main opposition party in the Upper House, is preparing a dissent note saying it cannot support a bill which is not "simple and comprehensive", said a source.
While Congress is in favour of the proposed indirect tax regime, it wants there should be a ceiling of 18 per cent on the GST tax rate. It is also against the power to states to levy 1 per cent additional tax as it would have a cascading effect and cause market disruptions.
Sources further said left parties too are likely to come out with a dissent note.
GST bill has been passed by Lok Sabha and was referred to the Select Committee by Rajya Sabha, where the ruling NDA government does not enjoy majority. The government aims to roll out GST from April 1, 2016.
Sources also said Congress wants the Centre's representation in the GST Council, which will oversee the implementation of the new tax regime, should be reduced and states voice should be increased to three-fourth.
Also, it wants that tobacco, alcohol and electricity supply should be brought in the ambit of GST.
The GST bill proposes compensation to states for five years for their revenue losses, but the Congress wants a GST Compensation Fund under the supervision of GST Council should be set up.
Since GST is a constitution amendment bill, it requires to be passed with two-third majority in Rajya Sabha. It will also have to be ratified by 50 per cent of states.