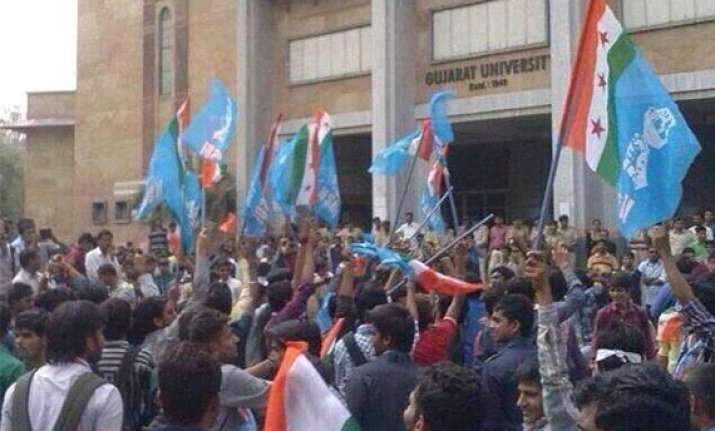 New Delhi: Rejoicing over the victory of its youth wing in Gujarat University elections, Congress today targeted Narendra Modi saying a person, who has not been able to keep his own house in order is going across the country claiming a wave for him in Lok Sabha polls.  
Congress students' wing, the National Students' Union of India (NSUI) won six out of eight seats in Gujarat University polls, while the BJP's student wing Akhil Bharatiya Vidyarthi Parishad (ABVP) managed to win two seats.  
The good news for Congress from Modi-ruled Gujarat came at a time when the party is down in the dumps and one after another opinion poll is giving a clear edge to Modi-led BJP in the next general elections.
Party vice president Rahul Gandhi, who looks after all the frontal wings of the party will meet the victorious candidates of the NSUI to convey his best wishes to them at party office tomorrow.