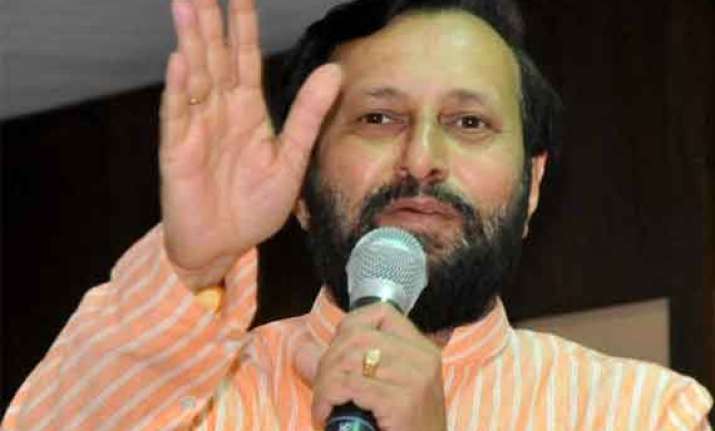 New Delhi: BJP today attacked Congress for releasing an additional manifesto promising reservation for backward Muslims, saying it is their "last desperate" act to get some votes and people will not believe in a "supplement manifesto of a loser party".
In a renewed minority outreach amid the electioneering, Congress had released an additional manifesto on "empowerment of minorities" promising a quota of 4.5 per cent for backward Muslims in the existing other backward caste reservations.
"Congress has released their supplement manifesto.
Nobody is ready to believe a supplement manifesto of a losing party, BJP spokesperson Prakash Javadekar told reporters here.
Taking pot shots at the Congress, he said, "Losers may promise the moon tomorrow. But the people have suffered under their 10 years rule. So nobody is willing to discuss it also."