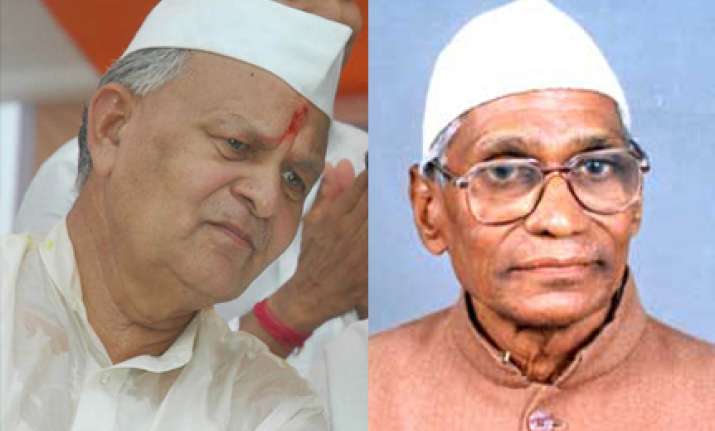 Claiming the support of all seven Independent MLAs, the Congress, which is six short of simple majority in the 90-member Haryana  Assembly, on Friday staked claim to form the next government. 
Haryana Congress Chief Phool Chand Mullana met Governor Jagan Nath Pahadia in Chandigarh on Friday and claimed the support of the seven Independent MLAs.  "We have the numbers. We will form the government," he told reporters later.
"In my capacity as HPCC President, I presented the Congress claim before the Governor of being the single largest party and also having the support of the seven Independents," he said.
The Congress emerged as the single largest party with 40 MLAs followed by 31 of the INLD. Shiromani Akali Dal, INLD's ally, got one seat.   Of the remaining 18 seats, Haryana Janhit Congress-BL, a new entrant in assembly polls, got six seats, BJP four, BSP one and independents seven.
Asked about the response of the Governor, Mullana quoted Pahadia as saying that, "We will examine your claim."  With Chief Minister Bhupinder Singh Hooda camping in New Delhi, Mullana called on the Governor in Chandigarh.  To a question, he said, "If need be, we will bring the independents here".
Mullana termed as "baseless" INLD's charge that Congress was indulging in horse trading in its efforts to form the government. 
"Those who subscribe to the Congress view are welcome to support the party," he said, adding the Congress would hold the meeting of its newly-elected 40 legislators on Friday  evening. 
Asked if the Congress held any talks with Kuldeep Bishnoi led Haryana Janhit Congress-BL, Mullana said there have been no talks so far. "Neither have they approached us," he said.
He described as "hypothetical" a question whether the Congress would approach the HJC-BL.  On opposition INLD reportedly writing a letter to the Governor asking him not to summon the Congress for government formation as it had failed to get a majority, the HPCC Chief said, "Anybody can make any claim. But the issue is that they do not have the numbers."  Mullana said the precedent is that the single largest party is called first for government formation. PTI