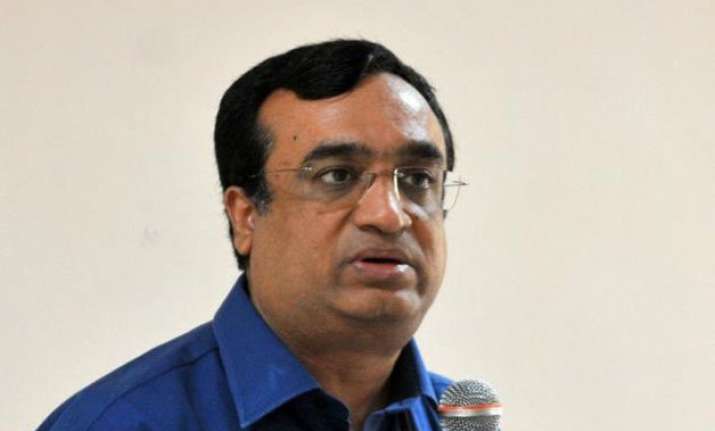 New Delhi: Congress today launched a scathing attack on the AAP government over the dire financial status of the Delhi's municipal bodies, saying the grants to the corporations had been reduced drastically.
Instead of working on a solution for the cash strapped corporations, Delhi Chief Minister Arvind Kejriwal is playing politics over the issue, Congress state unit President Ajay Maken said.
"Under the Congress led government in Delhi, the grants provided to the three municipal bodies were a lot more than what have been provided to the municipal bodies in the past two budgets," he said in a statement.
Referring to NDMC mayor Yogender Chandolia's demand for Rs 302 crore funds, during a meeting of the three mayors of municipal corporations with the Chief Minister, Maken said "Kejriwal denied it".
"He (Chandolia) added that they further asked for loan to pay the staff's salaries but that (request) too was turned down," he said, adding that Chandolia and others were asked to "take help from the Union Finance Minister in this matter".
Maken said that both North and East corporations haven't been able to pay its staff for over two months now.
As the corporations continue to face a financial crunch, Delhi Government as well as municipal bodies should take concrete steps so as to ensure that enough revenue is made to carry out developmental work, he said.
"In the current scenario, the Aam Aadmi Party (AAP) and the Bharatiya Janata Party (BJP) who are running the Delhi government and the three municipal corporations respectively are passing the buck on each other," he added.
"The grants for the corporations were increased by the then Congress led Delhi government in order to bring the corporations out of financial crisis. There was a significant increase in grants given for education, sanitation, health and for development of unauthorised colonies," he said.
The grants for providing facilities in resettlement colonies and JJ clusters were also increased, when Congress was in power, he noted.
"The previous budget has witnessed a decrease in grants for various schemes such as sanitation in JJ clusters and unauthorised colonies, education, urban roads, etc.
"For instance, the grant given to South Delhi Municipal Corporation for the construction and upkeep of roads was reduced from Rs 52.5 crore in 2012-13 to Rs 27 crore in 2014-2015," Maken said.
He also pointed out that the grant given to the North Delhi Municipal Corporation for cleaning and covering of drains was reduced from Rs 35 crore in 2012-13 to a mere Rs 1 crore in 2014-15, and the same for SDMC was reduced to nil from Rs 20 crore in 2012-13 and Rs 30 crore in 2013-14.
Similarly in the case of SDMC, the grant for development of regularised unauthorised colonies was reduced from Rs 3 crore in 2012-13 and 2013-14 to nil in 2014-2015, he said.
Also, the grant given to SDMC for construction of community centre and other capital assets was reduced from Rs 21 crore in 2012-13 to a meagre sum of Rs 6 crore in 2014-15, he added.
"Same is the scenario in the case of East Delhi Municipal Corporation where the grant witnessed a reduction from Rs 12 crore in 2013-14 to only Rs 5 crore in 2014-15.
"The grants provided to North and East corporations for essential commodities in unauthorised colonies were substantially reduced from Rs 60 crore in 2012-13 to only Rs 22 crore in 2014-15 in the case of south corporation."