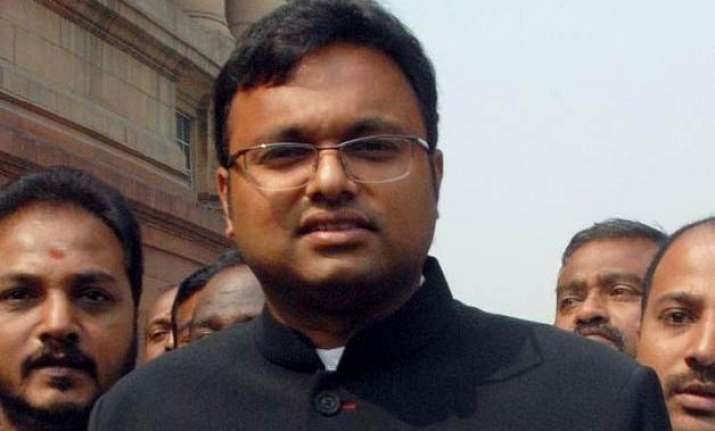 New Delhi: The Tamil Nadu unit of the Congress (TNCC) has served a show cause notice to party leader and son of former Union minister P Chidambaram, Karti Chidambaram for praising Prime Minister Narendra Modi.
On Thursday at a gathering along with his supporters in metropolis, Karti praised Modi for his "political acumen".
Krati said, "Though I dislike Modi, he has carried the party along with him across the nation to such an extent that in the last election it was a vote for him."
Karti has convened a meeting of the Congress workers to form a new initiative called "G-67", to bring together Congress members who were born after 1967 (post Kamaraj rule) in Tamil Nadu.
The province Tamil Nadu Congress Committee on Friday issued a show-cause notice to Karti, asking why he shouldn't be expelled for his anti-party remarks.
TNCC president E V K S Elangovan said Karti had criticised party high command and it could create hurdles for its growth.
On the notice issued Karti was quoted by a leading daily saying "The notice has been issued in haste by Elangovan and I am sure he has not heard the speech in full. As it is not published in the media, except social media, I thank Elangovan for giving publicity to the speech".
The notice to Karti comes when senior Congress functionary Janardhan Dwivedi is facing flak for hailing Narendra Modi's victory in Lok Sabha elections.