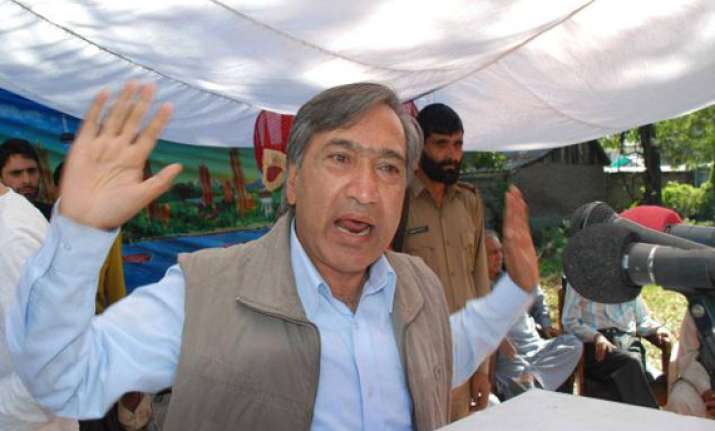 Srinagar: Taking strong exception to the Congress disclosing its agenda of providing Union Territory status in its manifesto for the frontier Ladakh region, the state unit of the CPI(M) today said the promise was fraught with dangerous consequences for the special status of Jammu and Kashmir.
"The demand for a Union Territory status to Ladakh region is a move not only to fragment the state but dilute its special status guaranteed under constitution. Such a promise is aimed at garnering votes at the cost of integrity and unity of Jammu and Kashmir," state secretary of CPI(M) M Y Tarigami said in a statement here.
He said the promise made for Union Territory status for Ladakh in its local manifesto to woo the voters "is bereft of constitutional validity and it is advisable not to befool people for the sake of electoral gains."
While referring to a resolution moved by him in the Legislative Assembly which was discussed on December 16, 2003, Tarigami reiterated that any solution to regional problems that leads to a division of the state along parochial or sectarian lines may prove worse than the problem that is sought to be resolved.
"Such a course is fraught with the dangerous potential of unleashing the disruptive forces and endangering the democratic movements, thus paving the way for disintegration and instability of the state," he said.
The CPI(M) leader said any such move that undermines the integrity of the state should be resisted with full force.
He also advocated the development of all the three regions of the state and to removing disparity, if any, and to keep all the three regions of the state of Jammu and Kashmir together without any discrimination in any sphere of life.