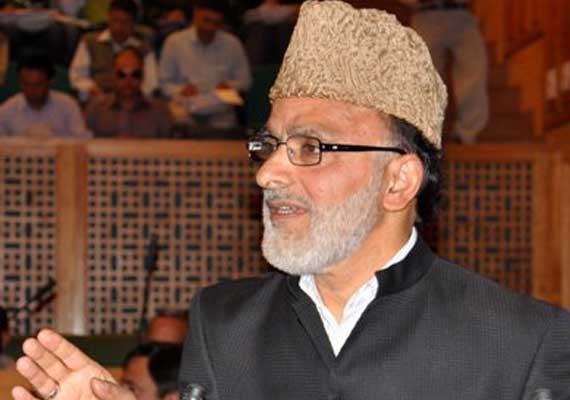 Srinagar: Even as the ruling National Conference felt the time was not "appropriate" for holding polls in Jammu and Kashmir because of last month's devastating floods, its coalition partner Congress and opposition parties in the state today welcomed the Election Commission's announcement of conducting assembly elections on time.  
"The party high command feels that though the time is not appropriate for the elections to be held in the state in view of the sufferings of the people, but since the party has always been a votary of strengthening democracy and democratic values in the state, it will participate in the polls," NC general secretary, Ali Mohammad Sagar said.  
Sagar said he is hopeful that the people of the state would vote for NC keeping in view the overall performance of the government in the last six years and would defeat the "anti-people forces who do not have the people's welfare in mind and are only looking forward to their own political rehabilitation."
Meanwhile, Congress said the Election Commission was the final authority to take a decision on the polls and the party "accepts" it.
"The present government has completed its term and not having elections would mean Governor's rule in the state which the people do not want. Congress has been maintaining that people were against the Governor's rule and they wanted a new government in place to ensure proper relief and rehabilitation of the flood victims," president, Jammu and Kashmir Pradesh Congress Committee, Saifuddin Soz said.