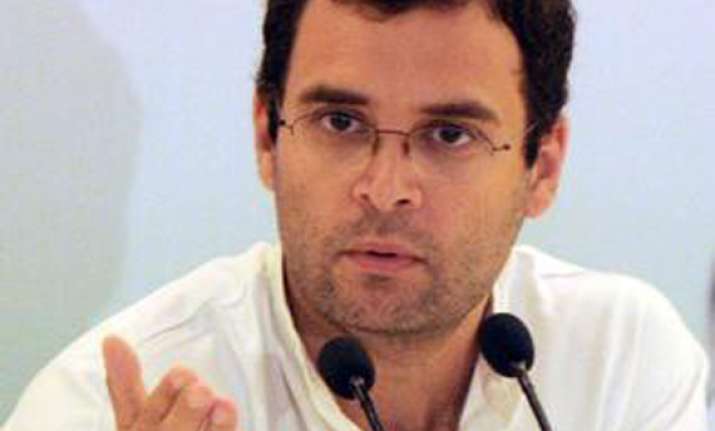 New Delhi: An upbeat Rahul Gandhi today rejected the view that the Congress party was an "underdog" or that it faced an "uphill" task in the Lok Sabha polls, affirming that there would be a Congress-led UPA III.  
Acknowledging that after 10 years in power "there is a certain amount of anti-incumbency against us", the Congress campaign chief, nevertheless, disagreed with senior party leader and Finance Minister P Chidambaram's view that the party was an underdog and faced an uphill task.  
"Congress is fighting a challenging election and we will win the election," he said while refusing to hazard a guess about the number of seats the party would get.
"I am not a soothsayer but we will do well," he told PTI in an exclusive interview here.
Debunking opinion polls, which he had described as a joke, Gandhi said the party would do better than the 2009 elections when it had won 206 seats.