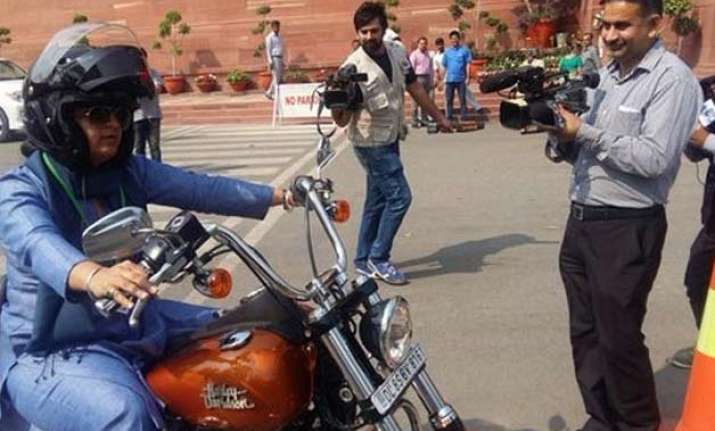 New Delhi: Congress MP and Pappu Yadav's wife Ranjeet Ranjan today rode on black and orange Harley Davidson bike to the parliament on International Women's day.
The 39-year-old Congress lawmaker from Bihar's Supaul, looked dapper in a blue salwar kameez and dark sunglasses with a white helmet strapped on securely and drew much attention as her bike roared into the parliament.
She married Pappu Yadav in 1994 and entered in the political arena in 1995. She lost her first Assembly elections in the same year.
Prime Minister Narendra Modi had suggested that we should celebrate International Women's Day today by trying to ensure that women lawmakers get a chance to speak in Parliament.
There are 66 women lawmakers in the 543-member Lok Sabha, the highest number ever. The Rajya Sabha has 31 women lawmakers.