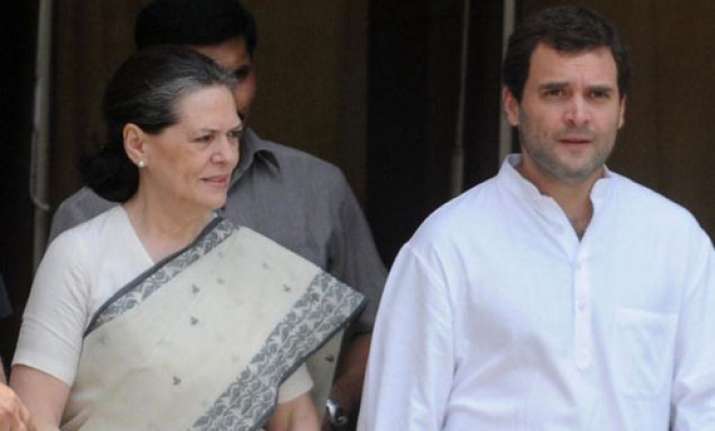 New Delhi: Amid strong voices to bring Priyanka Gandhi to the forefront of politics, senior leaders A K Antony and Kamal Nath today reposed faith in the leadership of Sonia Gandhi and Rahul Gandhi at the helm of the party.
"They are our topmost leaders. They will remain as our leaders. They are the undisputed leaders. Sonia Gandhi is the final authority in the party. Rahul Gandhi is second in command.  They are the most accepted leaders in all sections of the party. We will overcome all these difficulties under their leadership," Antony told reporters here.  Reacting to questions on Priyanka Gandhi's leadership role, Antony said she is part of the Congress party.
Speaking separately, Kamal Nath, whose name is doing the rounds for the Leader of Opposition in the Lok Sabha, said Sonia Gandhi must take up the post, in the event of Rahul Gandhi is not to taking it up.
"I do not think he (Rahul Gandhi) should be reluctant because he wanted to be really on the forefront of the things in Parliament. Rahul Gandhi would be able to play a very effective role. If he decides not to be there, I think Sonia Gandhi should be the ideal choice," Nath said.
He was replying to a query on whether Rahul Gandhi was reluctant to be become the Leader of Opposition.
Nath, however, offered to take up "any responsibility", as per the wishes of the party president.
Asked about the voices against Rahul within the party after Congress' rout in the Lok Sabha polls, Antony said, "We have a collective responsibility for the defeat. We can not single out somebody....It is meaningless." Admitting that there are "voices here and there" in the party against the leadership, he said "that is natural after electoral setback".
Antony said BJP was successful in addressing the aspirations of youth and giving them assurances.  The grand old party could not be written off and it would come back from the current position, he said.  "We are studying why we were rejected in the elections.
We will come back. At no point in time, Congress can be ruled out. You cannot write off Congress party. It is the oldest political party in the country," he said.
Antony said the Congress knew that BJP had an upper hand in the Lok Sabha polls.