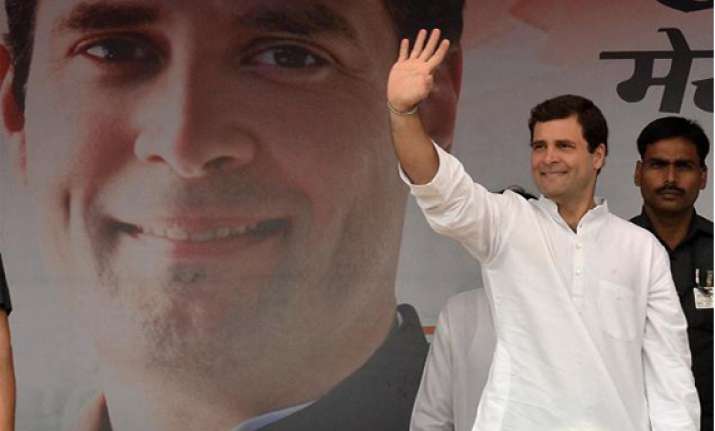 Ghaziabad: Congress leaders harped on the issues of minority communities while attacking sitting MP and BJP president Rajnath Singh at a rally here.  
The leaders were speaking at the Rahul Gandhi's rally at Ramlila Maidan here, which was attended by people mostly from Muslim-dominated areas like Loni, Dasna, Pasonda, Kella Bhatta, Sahid Nagar, Sadiq Nagar, Maharaj Pur and Muradnagar "It is Congress which cares of Muslims.
We have seen how BJP organized riots in Gujarat.
BJP is trying to divide country, but Muslims should be aware of this and should teach it a lesson in the upcoming Lok Sabha elections," Rajnikant, a local Congress leader, said.
"There are several Muslim-areas where people have to face basic problems like poor water supply, electricity, bad road and poor transportation among others.