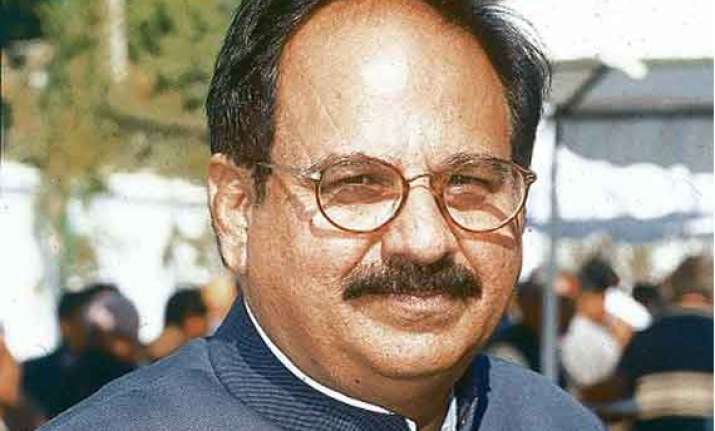 New Delhi: Delhi Congress leader and three-time minister A.K. Walia has met BJP president Rajnath Singh, a BJP source said Wednesday, but Walia denied this.
"Rajnathji had a meeting with Walia on May 11," a day before the final round of Lok Sabha election, the BJP source told IANS.
Walia, who was a health minister in the Delhi Congress government led by Sheila Dikshit, insisted that this was untrue.
"I never had a meeting with Rajnath Singh. This is baseless. This is a conspiracy to weaken the Congress," Walia told IANS.
A senior figure in the Congress, Walia was defeated by Aam Aadmi Party's Vinod Kumar Binny - who later quit the AAP - in assembly elections in Delhi last year.