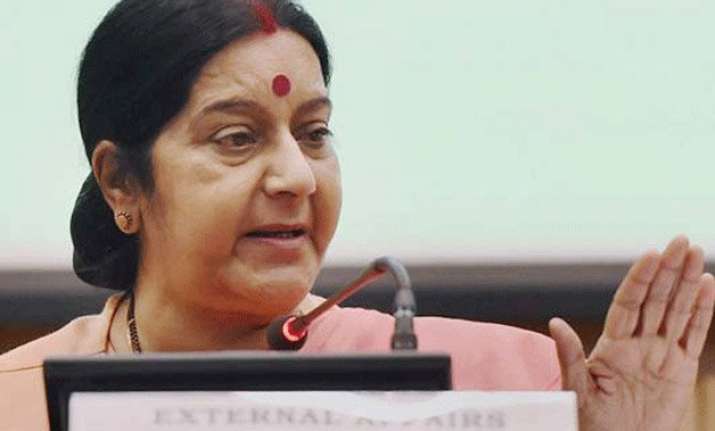 New Delhi: External Affairs Minister Sushma Swaraj today said a senior Congress leader had pressed her to give diplomatic passport to Coal scam accused Santosh Bagrodia.
However, the Minister did not disclose the name of the Congress leader, saying she would do so in Parliament.
"A senior Congress leader was pressing me hard to give diplomatic passport to the Coal Scam accused Santosh Bagrodia," Swaraj said in a tweet.
"I will disclose name of the leader on the floor of the House," Swaraj said in another tweet.
Santosh Bagrodia, who was minister of state for coal under then Prime Minister Manmohan Singh in 2008-2009, has been named as an accused in a case linked to the illegal allocation of a coal block in Maharashtra to a private company.
Yesterday, a special CBI court issued summons to Bagrodia and ex-coal secretary HC Gupta in a coal block allocation case involving Rajya Sabha member Vijay Darda.
Swaraj is facing ire of the opposition led by Congress which is demanding her resignation for helping controversial former IPL Chief Lalit Modi get travel documents.
The Congress yesterday disrupted Rajya Sabha over the issue on the opening day of the Monsoon Session. It rejected the government offer of a statement by Swaraj and a debate, saying she must resign first.