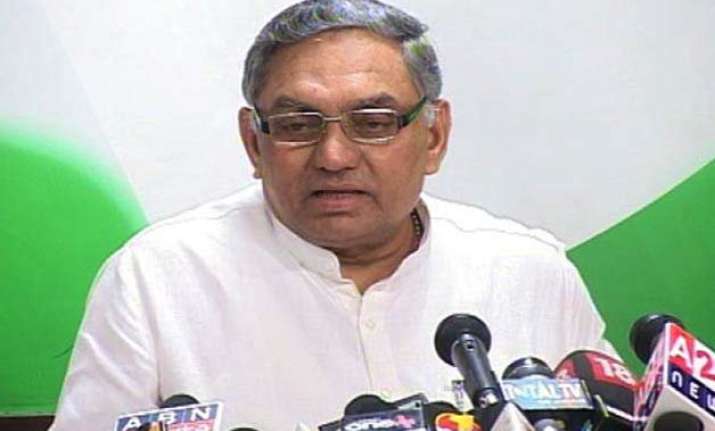 New Delhi: Senior Congress leader  Janardhan Dwivedi may have to face disciplinary actions as the party has taken strong exception to his remarks praising Prime Minister Prime Minister Narendra Modi. Dwivedi who is Congress party's general secretary, was quoted by a web portal as saying that Modi has started a "new era."
Meanwhile, Congress today came out strongly against Dwivedi for his pro-Modi remarks and indicated that action will be taken against him.Congress leader Ajay Makan in a press conference has said that Narendra Modi can never be a symbol of 'Indian-ness'.
Maken quoted various controversies around Modi including the Gujarat riots, to substantiate his point.Maken further hinted that disciplinary action could be initiated against the Congress leader and a final decision in this regard will be taken by the high command.
 "We cannot allow any individual to change the ideological stand of Congress party," added Maken. Janardan Dwivedi today once again came out for clarifying his statement. He the statement was not presented correctly. Dwivedi said that he had made a statement after analyzing election results.
"I have never said that Modi is a representative of Indian-ness," Dwivedi clarified. said adding, "I could have never have said that.