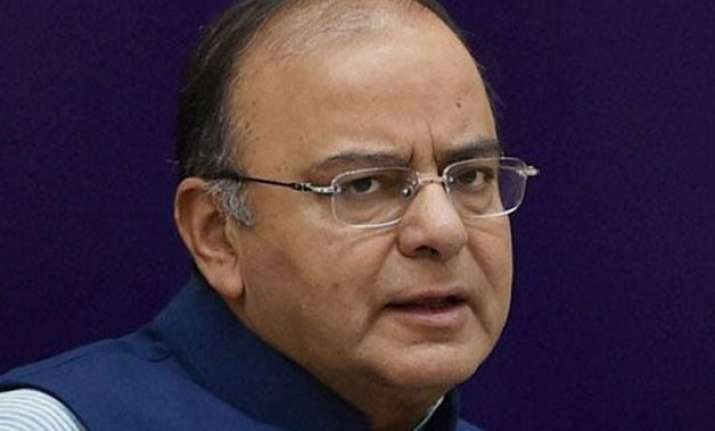 New Delhi: The government on Thursday came down heavily on the opposition Congress, saying it was not permitting a discussion on the Dinanagar terror attack due to its own "petty political interest".
After Home Minister Rajnath Singh made a statement on the terror attack in Dinanagar town in Gurdaspur district of Punjab amid a din, after which the house was adjourned for the day without a debate, Finance Minister Arun Jaitley questioned the intent of the Congress.
"Sonia Gandhi should come forward and clear her party's stand. Is petty politics more important for them than national security," Jaitley questioned, launching an attack on the Congress.
"Can't she instruct her party members to be united on the issues of national interest," he said.
Congress members in the Rajya Sabha raised anti-government slogans as the home minister read out a statement around 2 p.m. on the Dinanagar terror attack. The house was soon after adjourned for the day.
"The home minister was to make a statement on the terror attack in Gurdaspur...its a major statement as the attack from across the border has reoccurred after a long time and is important for the parliament to discuss it," he said.
"On a day when the country should have spoken in one voice, we did not expect the Congress to present India as a divided house...Congress (instead) chose to disrupt it for its own petty interest," he said.
"Instead of making national security its priority, they (Congress) have made politics their priority.... Even on the execution of death sentence given to 1993 Mumbal blast accused Yakub Memon, their leaders are speaking in different voices," the union minister said.