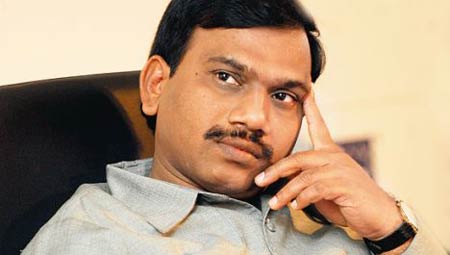 New Delhi With DMK firmly backing A Raja, the Congress it appears is virtually finding itself in a bind to defend the Telecom Minister.The Opposition has been baying for the minister's blood more so after the CAG report which found fault with Raja's handling of 2-G spectrum deal.
The Congress too has given ample hints that if Raja would have been its minister, he would have been removed long back like the party did in the case of Ashok Chavan and Suresh Kalmadi.
Prime Minister Manmohan Singh is expected to consult Congress leadership on the issue after his return tonight from the G-20 meeting in Seoul. Some party leaders feel that an immediate solution to the Raja issue was unlikely.
Hinting at the Congress' weariness over the issue, Congress spokesperson Shakeel Ahmed today merely repeated the party's oft-quoted stand that the matter was subjudice and even the CAG report has not been tabled before Parliament.
Congress has generally been maintaining that in a coalition it was on the ally concerned to decide which of its leader will remain a minister.
DMK chief M Karunanidhi today strongly backed Raja and virtually ruled out his resignation, saying the Telecom Minister only went by the procedures followed by his predecessors.He also said there was no need for him to talk to the Congress over the issue.