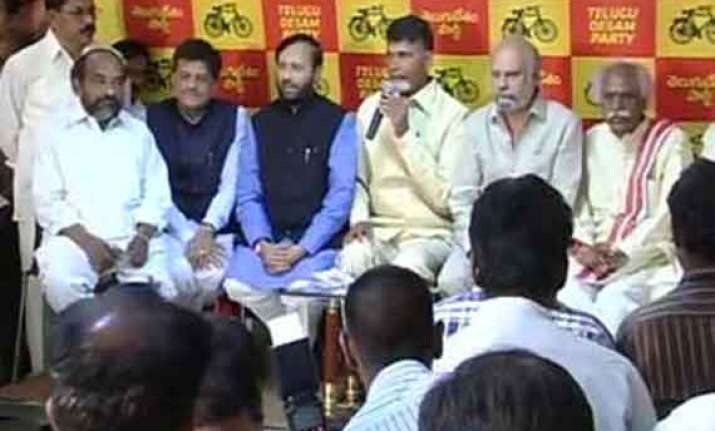 Vijayawada: As Seemandhra prepares to vote for a new dawn on May 7, Congress is faced with the tough task of weaning away electors from old foe Chandrababu Naidu and former partyman Jaganmohan Reddy, both of whom are eyeing big gains from voter angst over Andhra Pradesh's split.  
Besides, Congress, which has ruled the combined state for several decades, has to overcome a multitude of challenges like large-scale exodus of leaders protesting bifurcation and anti-incumbency factor in Seemandhra, which encompasses the regions of Rayalaseema and Coastal Andhra.  
Jaganmohan's YSRCP, Naidu-led TDP and the just launched Jai Samaikyandhra Party (JSP) of Kiran Kumar Reddy, political analysts say, are likely to capitalise on the chinks in Congress' armour.
Seemandhra has nearly 3.5 crore voters.  Elections are scheduled simultaneously for assembly and Lok Sabha in Seemandhra on May 7. A total of 333 candidates are in the fray for 25 Lok Sabha seats and 2,243 for 175 assembly seats in Seemandhra.
Andhra Pradesh has been a crucial state for Congress as it had sent 33 MPs to Lok Sabha in 2009, strengthening the base for the party to lead the UPA-II government at the Centre.