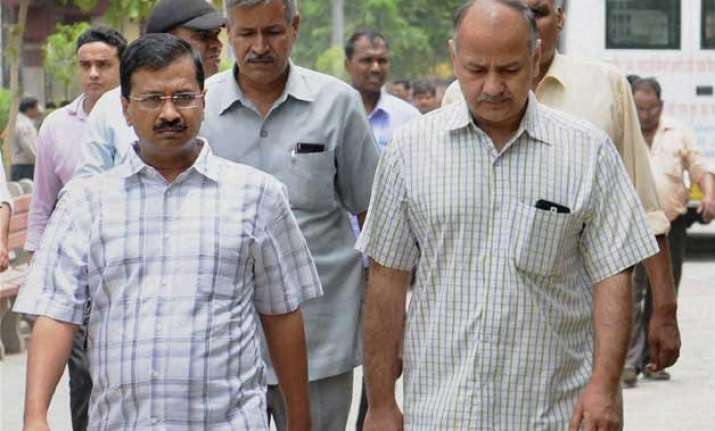 New Delhi: Congress today strongly reacted to Aam Aadmi Party government's decision to hold referendum on the issue of full statehood to Delhi with Manish Tewari asking if they also support referendum on Kashmir.
Tewari today posted on his Twitter account, "AAP wants referendum in Delhi? Do they also support a referendum ( Plebiscite) in J&K?.If not then how do they distinguish as J&K has historically stronger case because of UN resolutions Support for concept of referendum would put AAP in sync with Hurriyat Conference."
BJP also slammed the move of Arvind kejriwal government saying it was an example of the party's "anarchist nature" and Chief Minister Arvind Kejriwal was raising this "non constitutional proposal" to fulfill his political dreams.
Delhi BJP chief Satish Upadhyay said that the proposal of going for a referendum on the issue of full statehood was yet another evidence of the Aam Aadmi Party and its Chief Minister's "anti constitution anarchist nature".
The Delhi CM recently discussed the referendum plan with his cabinet colleagues. The note from the Chief Minister said "Do a referendum in Delhi. Draft a law and create machinery for referendum."
He has asked the Urban Development Department to come up with a feasibility report specifying a timeline. The department was asked to give various options available to the government for conducting such a referendum.
"On many matters, the Centre and states have differed but never has any political party gone to an extent of raising such a non constitutional proposal of a referendum to fulfill political dreams," Upadhyay said.