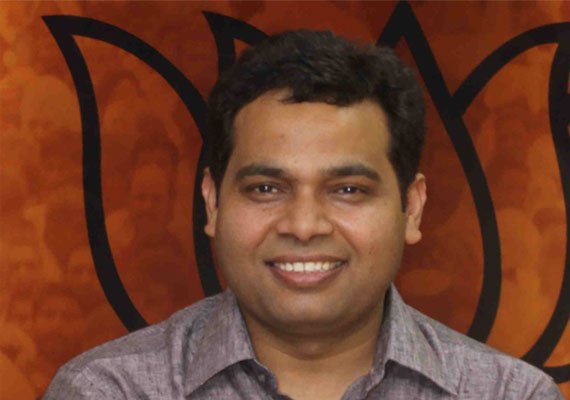 New Delhi: BJP today accused Congress of making "all-out efforts" even till its last days of power to oppose the constitution of SIT to investigate black money cases and said the Opposition party now has no moral right to talk about it as it failed to take any steps in this regard.  
The party said the Narendra Modi government, as its first action on bringing back black money, constituted the SIT to probe the issue and is making attempts to get information about offenders from various sources and make it public.  
"The previous UPA government initially opposed the constitution of SIT to investigate black money. An idea given by the Supreme Court in 2011 was vociferously opposed by the then Solicitor General. In November 2013, UPA filed an application in the court asking the Supreme Court to modify its earlier order that appointed SIT. The SIT was asked to investigate the Hassan Ali case and other cases," BJP Secretary Shrikant Sharma said.
"UPA, as late as in November 2013, still hoped and tried that the SIT would not be formed. This petition was dismissed by Supreme Court. Even on May 8, 2014, the UPA in its last days filed a review petition, among other things, to cancel important Supreme Court orders which constituted the SIT," he said, adding the previous government made "all-out efforts to stall the probe into the issue".
He said immediately after the Modi government took over on May 26, it constituted the SIT on May 28. Thereafter, it provided all names of foreign account holders to the SIT and started meetings with Swiss authorities for more information.  
Congress has attacked BJP, saying it made "tall" promises on black money during Lok Sabha polls campaign and vowed to disclose "55,000 accounts" but "even Rs 55 has not come in five months" after it assumed power.
Sharma hoped that the authorities looking into the black money issue would complete the assessment of the report of account holders by November 30 and the Income Tax department would complete its report by March 31, 2015.  
The BJP leader said the Supreme Court also made certain remarks against the Congress regime in its orders on the black money case which "speaks volumes about the intentions of the previous government in investigating the serious issue".  "And now Congress has no moral right to talk on the issue," he said.
Sharma further claimed that after coming to power, the BJP dispensation has shared all information with the SIT on black money and has in fact stepped up efforts to obtain more and more information in this regard from abroad before making it public amid fears among the internationally banking community on the breach of the confidentiality clause.