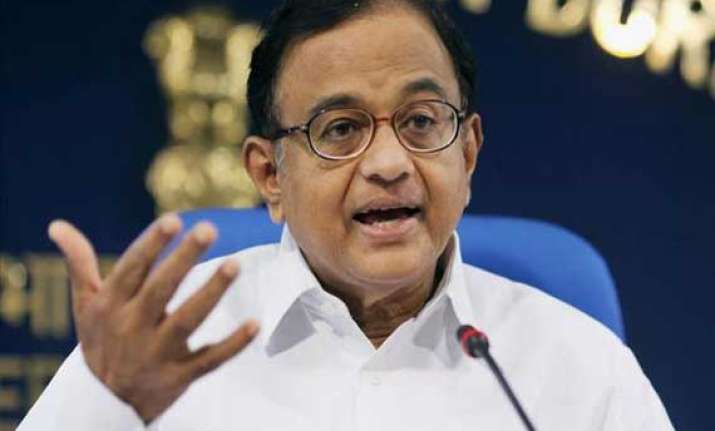 New Delhi: Congress has a "very good chance" of forming a government under its leadership with some allies, Finance Minister P Chidambaram said today amid growing chorus of an "enlarged" UPA-III to stop Narendra Modi from coming to power.
Talking to reporters at the AICC headquarters, Chidambaram also insisted that the political scenario this time is vastly different from the one after the 1989 polls when Rajiv Gandhi chose to sit in the opposition despite getting some 190 seats.
He said Congress has a "very good chance" of forming the government "under its leadership" with some allies.
"Whichever party is in a position to form a stable government should come forward and it must discharge its responsibility. You cannot run away from responsibility. This country cannot afford an election every three months.
"If Congress is in a position to form a government, it will come forward, I believe it will come forward," Chidambaram said in clear indication so far that Congress has not given up its intention to form a government even if its numbers are reduced.
He said the scenario in 2014 polls has changed from 1989 and this time the Lok Sabha poll is not one election but election of various states.