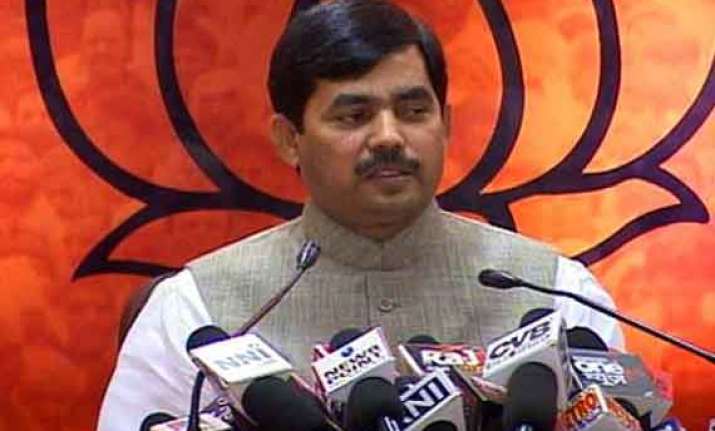 Lucknow: BJP national spokesperson Shahnawaz Hussain today claimed that Congress has conceded its defeat even before the results of Lok Sabha elections and said its frustration was clearly visible.
"Frustration of Congress is clearly visible.
For the first time, a party has surrendered even before the results are out," Hussain told reporters here.  
"We have not seen this before that a party which is running the government for 10 years... seats of even its president and vice-president are in danger," he added.  
Hussain said Congress leaders were now even giving statements that if required they could extend support to the Third Front. "They contest elections separately, but have an alliance internally," he alleged.