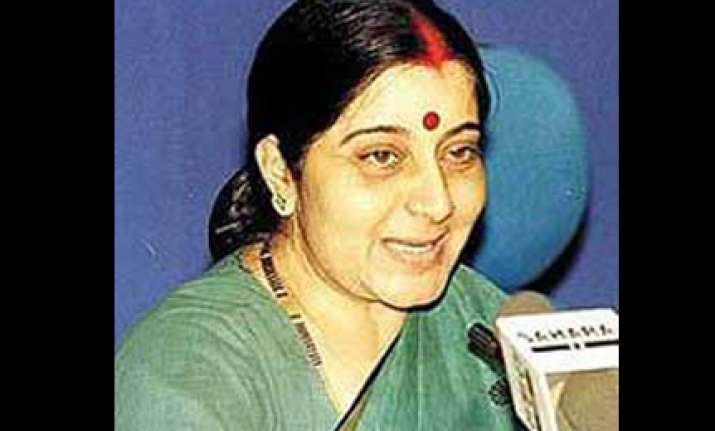 Congress Party came to power by making all sorts of promises to the 'Common Man' but its policies have affected the common man the most as prices of various commodities have gone up sharply,the BJP leader and deputy leader in parliament Sushma Swaraj said on friday while speaking at a public rally at Uchagaon near Kolhapur on Friday.
The Congress has betrayed the common man, she said. 
She started her party campaigning in Maharashtra on Friday from Kolhapur. 
She said it has become difficult for the common man to get meal even one time a day. The prices of essential commodities like pulses, sugar, oil, rice among others have gone up sharply. 
She also attacked Congress party and prime minister Manmohan Singh for starting dialogue with Pakistan. 
The prime minister had declared that Indian government would not start any dialogue with Pakistan till it stopped sponsoring terrorism, but the prime minister who was in Egypt sometime ago signed a joint manifesto with Pakistan prime minister Gilani about starting dialogue.