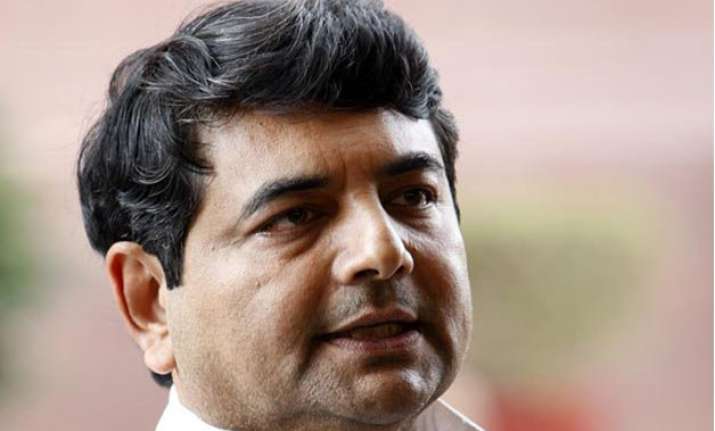 New Delhi:  The Congress today pitched for two separate CBI inquiries into the Vyapam scam monitored by the Supreme Court - one into the massive scandal itself and another in the mysterious deaths and murders of 49 people.
This demand was made by party spokesman R P N Singh who targetted Madhya Pradesh Chief Minister Shivraj Singh Chouhan of "hoodwinking" the people by not even mentioning the probe into the deaths in his communication to the High Court.
He said that two separate inquiries are called for as facts now reveal that 19 year old Namatara Damor was killed instead of the "suicide" which the STF claims He told reporters that the way the things are unfolding in the scam, the "only inescapable conclusion is that the continuation of Chouhan as CM even for a single day" will go against any interest of fair investigation and justice.
"Since his continuation as Chief Minister with unbound abilities of favours and fear, will make any investigation meaningless and infructuous", the Congress demands once again that Chouhan resigns immediately as CM, pending investigation, Singh said.
Detailing the role played by Chouhan, he said it left "no doubt about the CM's complicity, culpability and collusion"  in the Vyapam Scam. This he said required that the Chief Minister's role as the "kingpin is probed thoroughly with a tooth comb."
Making a strong case for a CBI probe, he noted that the fodder scam in Bihar and the Teachers recruitment scam in Haryana are "prime examples" which are similar to Vyapam scam.
"Why should there be a different criteria for investigating Vyapam?", he asked.
Congress General Secretary Digvijay Singh, who is among those who have filed a petition in the Supreme Court on the issue, expressed confidence that truth would ultimately prevail.
"The whole Nation is waiting for Hon Supreme Court for their decision on 9th in Vyapam. I am sure Truth would prevail", he said in a series of tweets.
Insisting that the issue should not be seen as one political party against another, he said "Anyone who has cheated and duped innocent people should be punished."
"What is Vyapam? A shining example of what a nexus of corrupt pillars of Democracy can do to make money, save accused and eliminate dissent", Singh, a former Madhya Pradesh Chief Minister said.