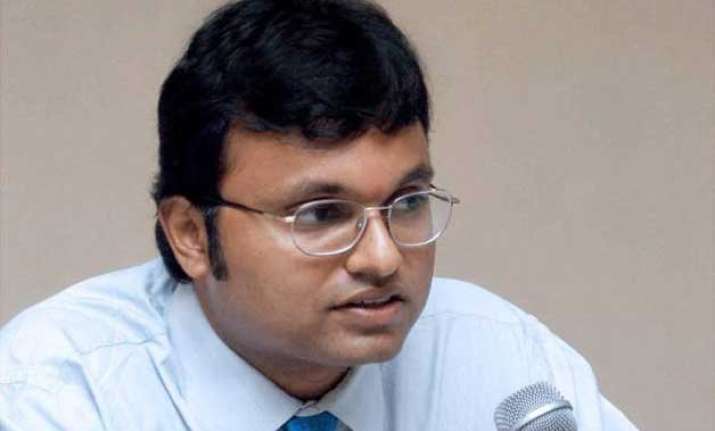 New Delhi: Congress today downplayed the actions of Karti Chidambaram, son of senior party leader P Chidambarm, who has refused to give an explanation to the Tamil Nadu Congress on his alleged anti-party activities.
"If I read Karti's statement correctly, he himself is saying that he will like the matter to be adjudicated upon at the level of the AICC and by the Congress High Command", party spokesman Randeep Surjewala told reporters.
Karti had sought to turn the tables on Tamil Nadu Congress Committee President EVKS Elangovan, who slapped a showcause notice on him, by refusing to give him an explanation. He had contended that only All India Congress Committee's Disciplinary Committee was competent to seek it.
Karti was issued the notice on January 23 for alleged remarks against the party and its high command at a meeting of his supporters, collectively named 'G-67', a reference to those born after 1967, the year in which Congress lost power in Tamil Nadu.
In his speech at the meeting on January 22, while analysing the electoral travails of Congress, Karti had appreciated Prime Minister Narendra Modi for his "political knowledge and acumen" in steering the party to success.
In the notice, Elangovan had said Karti had criticized the party high command and thus 'put spokes' in the growth of Congress and sought an explanation in a week.
To a question on possible action against party leader Janardan Dwivedi for his controversial remarks praising the Prime Minister, Surjewala said "the General Secretary In-charge of Communication Department has clarified the matter and Dwivedi himself had made an elaborate statement on the issue. The matter rests right there at present and it needs no further comment."