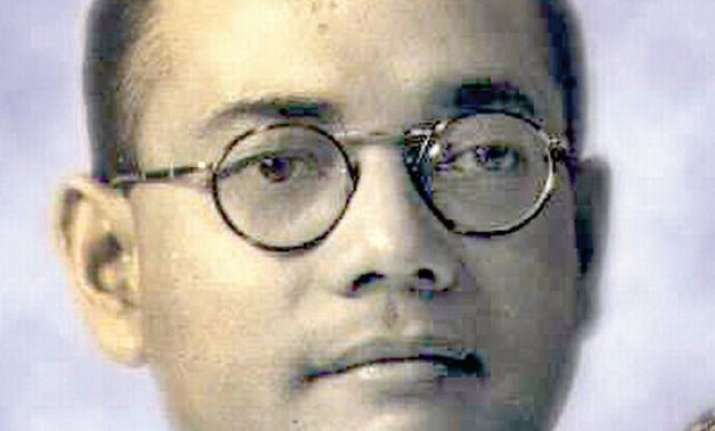 New Delhi: The Congress on Sunday termed the news reports suggesting snooping of family of Netaji Subhas Chandra Bose "motivated news plants based on selected and mischievous leaks" and dared Prime Minister Narendra Modi to declassify all documents relating to the freedom fighter.
In a statement, party leader Anand Sharma accused the Bharatiya Janata Party-led government of running "a sinister campaign" aimed at maligning national icons.
Also Read: Unfolding Netaji Subhas Chandra Bose's mysterious disappearance
"News reports suggesting snooping of family of Netaji Subhas Chandra Bose are motivated news plants based on selective and mischievous leaks. BJP and government are running a sinister campaign of innuendoes, insinuations and selective leaks aimed at maligning national icons and our founding fathers including Jawaharlal Nehru, Vallabbhai Patel, Lal Bahadur Shastri, Govind Ballabh Pant and others," Sharma said.
Referring to the news report which said that Nehru had sought information about Netaji's nephew Amiya Nath Bose's visit to Japan, Sharma said that "the news plant contradicts the earlier media story of IB surveillance".
"One is forced to wonder as to how and why an enquiry by a prime minister - in most transparent manner and vide written note sent through the proper channel of foreign secretary and ambassador - about a close associate of a family can be construed as snooping or espionage," he said.
The news report said that documents accessed by author Anuj Dhar for his book show that Nehru, in a letter to then foreign secretary Subimal Dutt in 1957, sought to know what Amiya Nath Bose was doing in Tokyo. It said that India's ambassador replied that Amiya Nath Bose had not indulged in any undesirable activities.
Sharma also referred to Netaji's grandnephew Sugato Bose and said the Trinamool Congress MP had "already rubbished and rejected the BJP-floated theories of Netaji's alleged return causing a political challenge to Nehru, Vallabbhai Patel, C. Rajagopalachari, Shri Lal Bahadur Shastri and others".
He also said Sugato Bose has been quoted as saying that there was no evidence to suggest that the alleged snooping was ordered by Nehru.
Terming the entire exercise was "a diversionary tactic and gimmick" by BJP, Sharma, the deputy leader of the Congress in the Rajya Sabha, said that "motivated half truths and untruths" were being floated in the media by Modi government with the sole aim of diverting the attention of people of India "from miserable performance, betrayal of mandate and failed promises".
He said the Congress, rejected the "vitriolic and diabolical design of Modi government to defame national icons and dare the prime minister to declassify all documents, put them in public domain and debate the issue on the floor of parliament".
He said the party also appealed to the media to refrain from pushing forward the BJP's "insinuation-driven diversionary agenda".