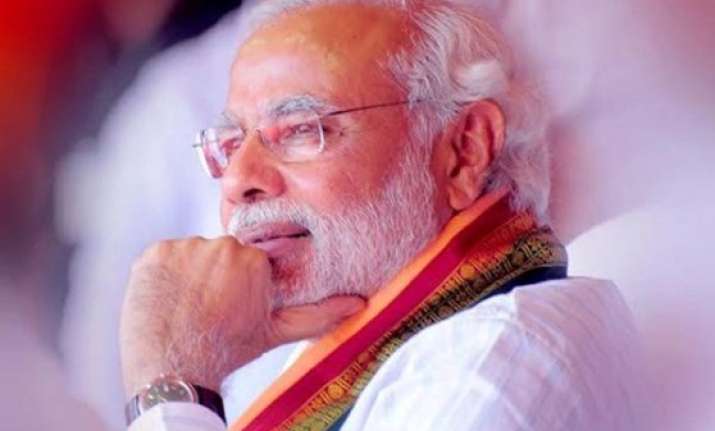 New Delhi: Congress on Monday approached Election Commission (EC) against Prime Minister Narendra Modi as it accused him of 'misusing state machinery' and 'abusing authority' over the broadcast of his 'Mann ki Baat' address on All India Radio ahead of Assembly polls later this month.
In a letter to Chief Election Commissioner VS Sampath, AICC legal department secretary KC Mittal said the programme was broadcast on October 3 in contravention of the instructions issued by EC after the model code of conduct for the upcoming Assembly polls had already come into force.
The party said that, when the model code is in force, the telecast/broadcast by political parties on Doordarshan or All India Radio can only be done as per the slot allotted to them by a draw of lots conducted by Prasar Bharti in consultation with EC.
Stating that Modi is the 'prime campaigner and only face' of BJP for the upcoming polls, Mittal alleged that the 'Mann Ki Baat' broadcast was 'part of the election campaign specially planned and designed for furtherance of the interest of the party (BJP) in power' by 'misuse' of government machinery and personnel.
"The telecast/broadcast of such a politically-motivated programme on Doordarshan and All India Radio is an abuse of authority. Such telecast/broadcasts are totally prohibited. Modi has misused the official machinery to further the prospects of BJP in Haryana and Maharashtra in utter disregard and violation of the model code of conduct as also the guidelines on telecast and broadcast," Congress said as it sought 'immediate stern action' against the Prime Minister and his party.
Assembly polls in Haryana and Maharashtra are due on October 15.
Commenting on the matter, AICC general secretary Shakeel Ahmed said, "We have complained to EC against the prime minister as he is using the public broadcaster for the benefit of a particular political party in the elections. If the Prime Minister violates the model code, (then) who will follow it."
"EC should issue a notice and prevent such misuse in the future. Similarly, RSS chief Mohan Bhagwat's address was also aired on Doordarshan when it is clear that RSS seeks vote for BJP during elections."
The Prime Minister had last week for the first time reached out to the countrymen via radio in a pep talk about how to shed despondency and use their skills for the betterment and prosperity of India.
In the 'Mann ki Baat' programme which had coincided with Dussehra, Modi had said, "The 125 crore Indians are blessed with immense skill and strength. All we need to do is to understand our strengths."
Congress alleged that the Prime Minister also 'conveniently made announcements regarding certain schemes to appease a certain class and section of voters'.