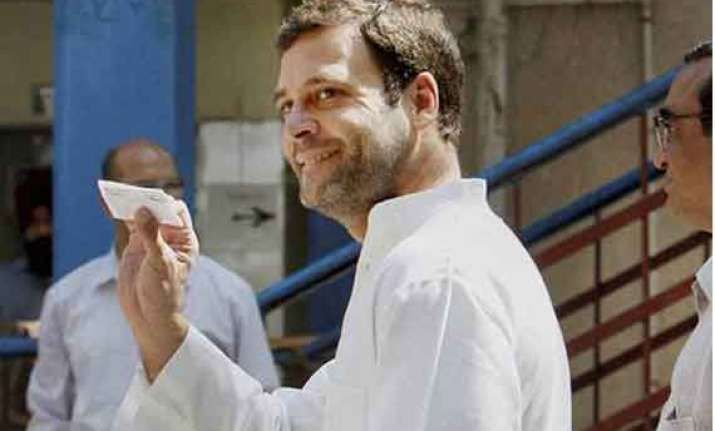 Chandauli: Having hit the ground, literally, for Lok Sabha elections, the Congress candidate here is waiting for party Vice President Rahul Gandhi to join for a day on a 'padyatra' he embarked on April 9.  
Adopting a unique way of election campaign, former Youth Congress leader Tarun Patel is on a month-long foot march to canvass across all areas of this constituency and this would continue till May 9.
Patel said he takes night halts at various villages on his way and he has also requested Rahul to join this padyatra.  Rahul is expected to join on May 3, Patel told PTI.  
Voting would take place on May 12 in Chandauli, a neighbouring constituency to high-profile Varanasi seat where BJP's Prime Ministerial candidate Narendra Modi is in fray.  
Previously, Chandauli used to be part of Varanasi district and it was carved out as a separate district in 1997. Just like Varanasi, Chandauli is also on banks of Ganga and has nearly 15.8 lakh voters.