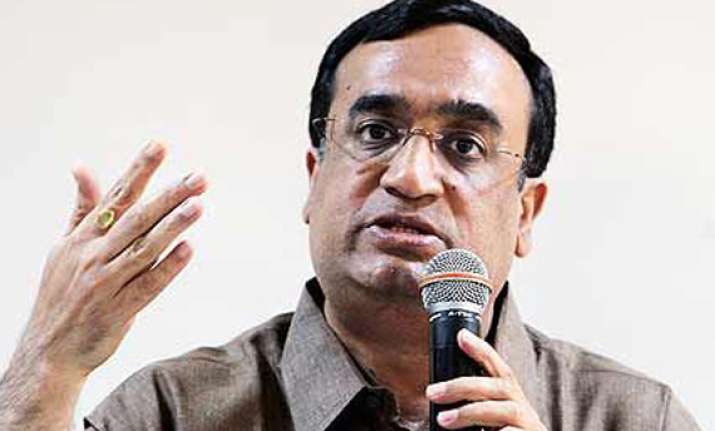 New Delhi, Aug 7: Blaming the erstwhile NDA regime for its "muted response" to the country's security needs and killings of troopers and civilians, Congress leader Ajay Maken Wednesday said the BJP should remember how many armed forces personnel were killed during its tenure.
Maken was responding to the main opposition party's demand that Defence Minister A.K. Antony apologise for a statement on the killing of five Indian soldiers by terrorists, dressed like Pakistani soldiers, in Jammu and Kashmir's Poonch sector early Tuesday.
"The BJP talking about killing of soldiers... should also remember the muted response and killing of 16 BSF soldiers at Bangladesh border in April 2001," Maken said in a comment on Twitter.
Maken said the number of civilians killed in Jammu and Kashmir during 1998-2004 -- the tenure of the BJP-led National Democratic Alliance (NDA) government -- was 6,115, an average of 874 per year.
He said during the UPA regime, the number of deaths in firing was the lowest in the last two decades, with 15 civilians being killed in 2012.
"NDA 1998-2004 - In J&K one of the highest number of terror incidents 23,603. Average 3,372. In UPA, lowest in last two decades 220 last year (sic)," he added.
"It shows our strong resolve. BJP policies led to failed Agra summit, Lahore Declaration, Kargil infiltration," Maken said.
BJP leader M. Venkaiah Naidu retorted: "In our tenure, we made then Pakistan president Pervez Musharraf say that Pakistan would not allow its soil to be used for terror activities."