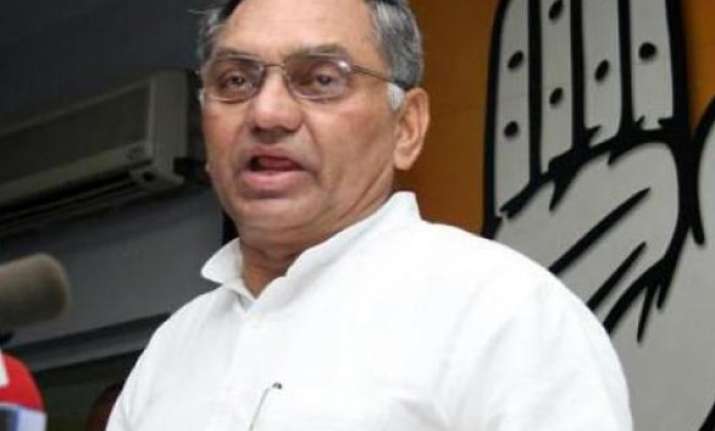 Lucknow: Congress became "weak" in the country because of "certain wrongs" of the UPA-II leading to its present scenario, senior party leader Janardan Dwivedi today said as he spoke of the need to launch a struggle to strengthen the organisation.
"Some wrongs of the UPA-2 has led to the present scenario of the party and it has to be seen that such mistakes are not repeated," the Congress General Secretary told reporters here.
He said there was a need to boost the organisation and added that efforts were already underway in this direction.
"Congress has become weak in the state (UP) and the country and a big struggle will have to be launched to strengthen it. Work has already been launched to bring an improvement," he said.
"We are all concerned that the factors that led the party to reach this position are removed...the party will benefit if we give this concern enough seriousness," Dwivedi said, adding that in spite of what people say, Congress will not be finished.
To a question on reports of the mantle of the party being handed over to Congress Vice President Rahul Gandhi, he said as of now Sonia Gandhi is the President.
"In my opinion whenever she (Sonia) steps down, Rahul will take over... I do not see any other option," he said.
On demands that Priyanka Gandhi should take an active role, he said such demands are made from time to time.
On party's prospects in the 2017 assembly elections, he said that it will have to be seen how the work in the two years before the polls manages to change people's opinion.