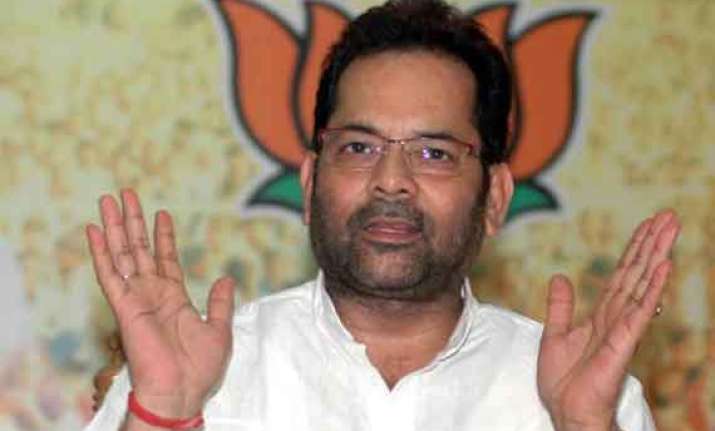 Hyderabad: Congress and its allies were using abusive language against BJP's Prime Ministerial candidate Narendra Modi as they had been demoralised by the prospect of defeat, the saffron party said here today.  
Speaking to reporters, BJP spokesperson Mukhtar Abbas Naqvi said, "Out of fear of defeat and due to depression of (looming) defeat...Congress and some of its allies are trying to divert attention from the real issues of good governance, development and prosperity and are using very abusive language against Modi."
"A fashion parade" was going on in which Congress vice-president Rahul Gandhi, Samajwadi Party supremo Mulayam Singh Yadav, BSP supremo Mayawati and TRS chief K Chandrasekhar Rao were using abusive language against Modi, Naqvi said.
"They should understand that Congress is destroying decorum and dignity. Congress has got demoralised even before election results are out. It is the political downfall as well and moral decline of that party.
"The major issue of the 2014 elections is GDP - Good governance, Development and Prosperity. It is not the GDP of Manmohan Singh or Sonia Gandhi. It is the GDP of Modi and Bharatiya Janata Party," he said.