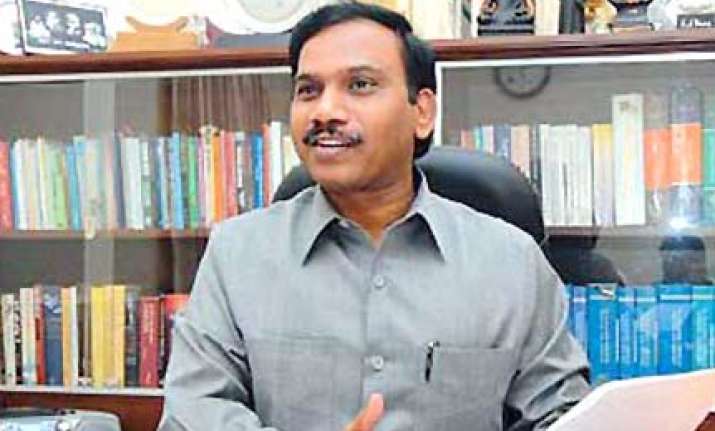 New Delhi, Nov 10 (PTI) Amid growing attack on Telecom Minister A Raja over the alleged scam in spectrum allocation, Congress today put the ball in DMK's court to decide on his fate.
"While we assert that it is the prime minister's prerogative to decide upon his council of ministers, we will also keep in mind the coalition dharma," party spokesperson Jayanthi Natarajan told reporters.
Her remark came in reply to a volley of questions on whether the party favoured resignation of Raja, whose continuance in the government was increasingly becoming untenable following the CAG report and the opposition campaign.
Congress has generally been maintaining that in a coalition it was on the ally concerned to decide which of its leader will remain a minister and which not.
The party has also claimed high moral ground after resignation of Maharashtra Chief Minister Ashok Chavan in the wake of the Adarsha Housing Scam.
Natarajan, however parried questions on whether the party expects similar moral posturing from its ally DMK after the controversies surrounding the 2G Spectrum casting a shadow on the role of Raja.
"It has been discussed several times. The matter is sub-judice. We will wait for the court decision... we will not be able to comment until the court decides the matter," was her refrain to the related queries.
When asked why the party is not seeking Raja's resignation, she said, "We are in a coalition."
A senior party leader on the condition of anonymity said it was for the DMK to take a call on Raja unless the court came out with an order which further complicates the issue for the minister.
Pointed out that the CAG report is understood to have named Raja for taking arbitrary decision while allotting 2G spectrum, bundled with licences in January 2008, Natarajan said she was unable to comment upon a "leaked draft" and she has "not seen any official CAG report" which has to go through a process.
A united Opposition is set to embarrass the government in the Rajya Sabha tomorrow by seeking the removal of Raja.
All Opposition parties have given notices for a motion on the issue of corruption including the removal of Raja.