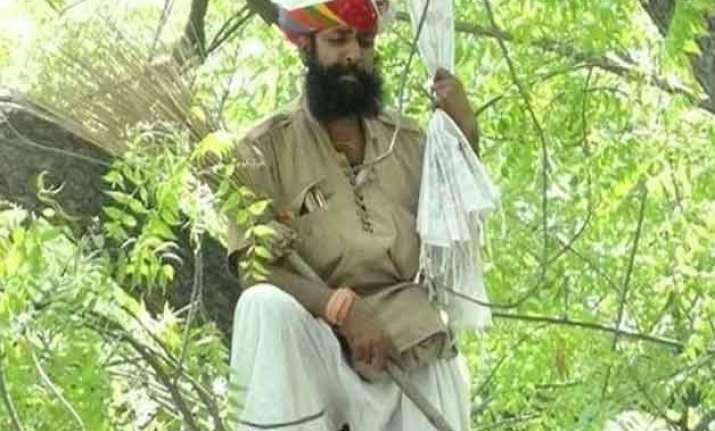 New Delhi: Delhi Congress today held a candlelight march at Jantar Mantar here in memory of farmer Gajendra Singh, who committed suicide in full public view during an Aam Aadmi Party rally.
Hundreds of supporters led by Delhi Pradesh Congress Committee chief Ajay Maken walked upto the tree from which the farmer from Rajasthan had hanged himself yesterday. They demanded justice for the farmer.
"The incident should not be politicised," Maken told reporters.
41-year-old Singh committed suicide by hanging himself in public view at the AAP rally yesterday in the presence of Delhi Chief Minister Arvind Kejriwal.  The farmer had left a suicide note in which he had claimed he was disowned by his father after the family suffered huge crop loss due to unseasonal rains.