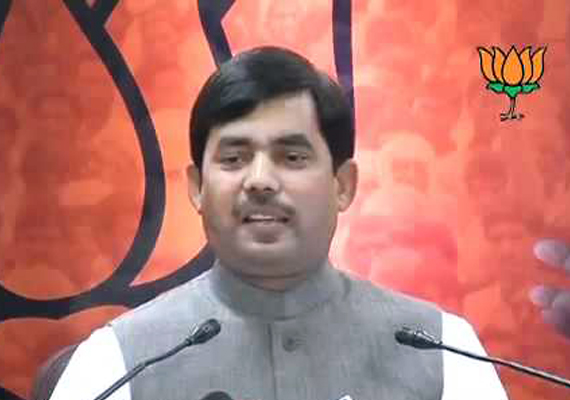 New Delhi, Sep 1: Making it clear that it will not allow parliament to run unless its demand on the allocation of coal blocks are met, the Bharatiya Janata Party (BJP) Friday said the fight will be sharper than that of the Bofors scandal.
The BJP, which has been demanding resignation of prime minister over the allocation of coal blocks, said they would not give in at any cost.
"The fight on the coal scam will be sharper than that on Bofors (scandal). We will take the fight to the streets and the people," BJP leader Sayed Shahnawaz Hussain said.
The Bofors scandal was a major corruption scandal in the late 1980s, in which a Swedish company allegedly paid nearly US$ 11.58 million in kickbacks to top Indian politicians and key defense officials for buying the Bofors 283 mm howitzer.
Then prime minister Rajiv Gandhi was accused of receiving kickbacks, resulting in the Congress-led government's defeat in the general elections of 1989.
The BJP leader went ahead to blame Congress for the loss parliament was seeing.
"BJP condemns the government for causing so much loss to parliament. They have learnt no lessons. The 2010 winter session was sacrificed when we demanded a joint parliamentary committee for the 2G scam. They finally accepted the demand in the budget session," Hussain said.
Hussain also attacked Tourism Minister Subodh Kant Sahay, calling him "sair-sapata mantri" (ministry of outings).
"I don't know why did he held a press conference. The minister who otherwise gets no media coverage was being watched by the nation because they were expecting him to resign," said Hussain.
The BJP Friday launched a nationwide agitation in which party leaders will hold meetings and rallies in 40 cities across India till Sunday.
A protest was held Friday at Delhi's Jantar Mantar.
Addressing the crowd, BJP leader
Arun Jaitley
said: "The UPA is the most corrupt government ever. Prior to it, Bofors was the biggest scam wherein a Rs.64 crore bribe was paid. The government then lost power. But the UPA has come up with humongous scams," Jaitley said.