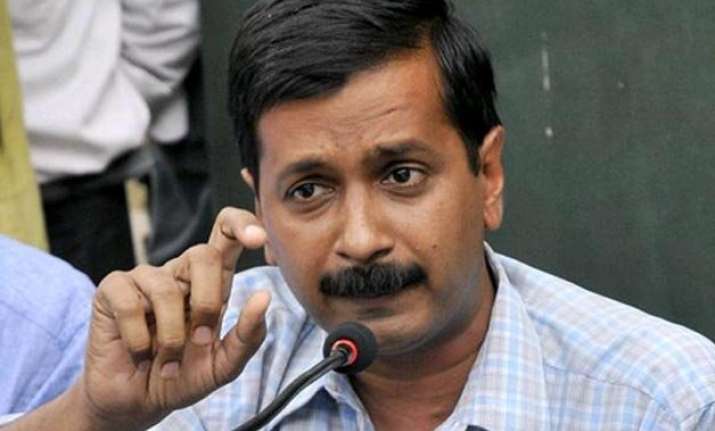 New Delhi: With a view to addressing the issues faced by each Assembly constituency in Delhi, Chief Minister Arvind Kejriwal will be engaging with each MLA and also take up the issue of delayed projects at the Delhi Secretariat.
According to a senior government official, Kejriwal has allotted 30-40 minutes to each MLA so that they can present local issues of their respective constituencies.
To start with, Chandni Chowk MLA Alka Lamba will meet the chief minister at 1:30 P.M. Tomorrow.
"I am the first MLA to meet the chief minister. I was scheduled to meet him on March 30, but it was rescheduled. Now, I am meeting him tomorrow afternoon.
"One by one, all the MLAs will meet him with their local issues and officials of various departments will give them solutions on a single platform," Lamba told PTI.
She said she will raise the issue of poor roads and traffic situation in the Chandni Chowk and Jama Masjid areas, which have been dug up for the last 10 months.
"I have met all the government officials who keep on passing the buck on to other agencies. So, the intervention of the chief minister is required.
"I have made several complaints about road conditions in Chandni Chowk, which has troubled locals for last 10 months. Any accident can take place on this stretch and no fire brigade will be able to reach the spot in time," Lamba said.
She also met Special Commissioner of Police (Traffic), Muktesh Chander, to discuss illegal parking and traffic menace in her constituency. Chander assured that action would be taken and he would soon call for a joint meeting with MCD in this regard.
"I will also take up the issue of the much-delayed project of Rani Jhansi Grid Separator by MCD at Azad Market, which has become a major traffic concern. Open wires are lying at the construction site and we have taken the picture, which I will table before the chief minister," Lamba said.
A senior government official said that Kejriwal will hold one-on-one meetings with all MLAs at regular intervals to resolve their local issues.