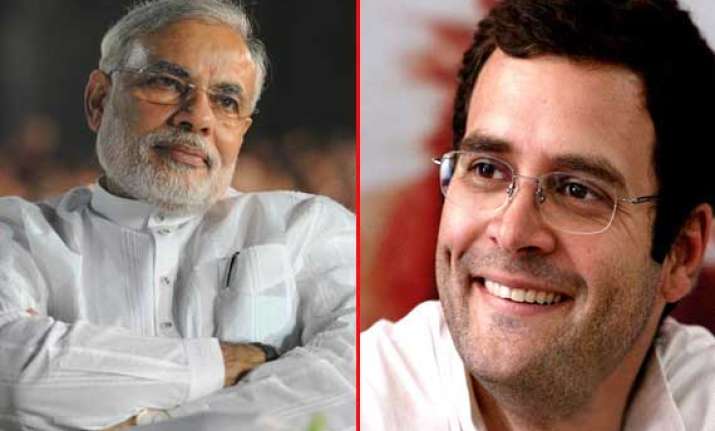 Botad/Devgadh Baria (Gujarat): Rahul Gandhi yesterday said Narendra Modi would have been in jail had Lokayukta and RTI Commissioners been in place in Gujarat and accused BJP's PM nominee of distributing huge tracts of land to Adani "for a pittance".
"There are no Lokayukta and RTI Commissioners here. The High Court here (had) asked it (stat govt) to appoint RTI Commissioners..There should have been 10 (commissioners) but not even five (are) here.
"In other states, there are Lokayuktas but in Gujarat there is no Lokayukta. The authority, which catches the corrupt, is not in place here," Rahul said addressing a huge rally at Devgadh Baria in Botad town under Bhavnagar Lok Sabha seat.
"The day when Lokayukta comes, the day when RTI commissioners are appointed, your chowkidar (watchman) will go inside (jail)," Rahul said in a frontal attack on the BJP's PM nominee who often terms himself as a "chowkidar" in poll campaign who will weed out corruption if voter to power.
The appointment of Lokayukta was made in Gujarat after a gap of 10 years in December 2013.