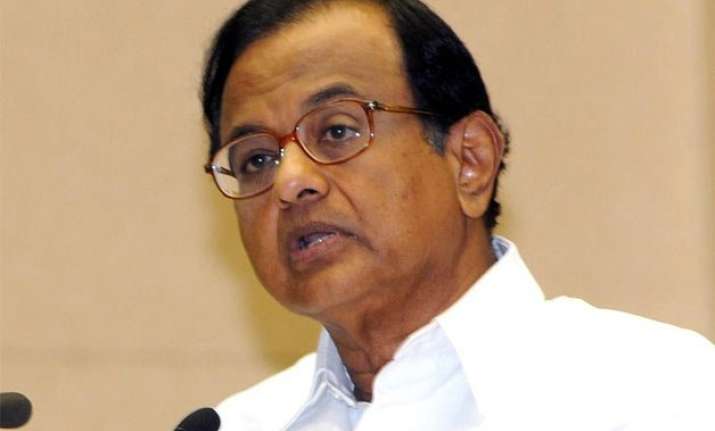 Chennai: After weeks of bickering between Karti Chidambaram and Tamil Nadu Congress Committee president E V K S Elangovan, former Union Minister P Chidambaram today directly challenged the TNCC chief by seeking the intervention of AICC over expulsion of six of his supporters.
The challenge, the first after Elangovan took over as State unit chief, is significant as Chidambaram has so far not directly intervened despite deepening fissures with the new Tamil Nadu head, who took over in November last year.
The quarrel between the Chidambaram and Elangovan camps hit a crescendo when the latter said "Congress would get salvation if a leader quits the party with his heir apparent," when Jayanthi Natarajan quit the party last month.
Condemnation poured in from Chidambaram's followers, with posters decrying Elangovan's comment and party president Sonia Gandhi too reportedly disapproved of the comment.
Six Coimbatore based loyalists of Chidambaram, (Kovai Selvan, V Thirumurthi, Kattoor Somu, A M Rafeeq, Srinivasan and J Hariharan) tried to block Elangovan's car and shouted slogans against him over the "quit" remark.
Soon, they were expelled from the party for anti-party activities which they have challenged.
Coming to the rescue of his supporters, Chidambaram said the expulsion of six party men was shocking.
"A member cannot be expelled without seeking explanation, and holding an enquiry and sans taking the approval of the disciplinary panel," he said.
Strongly condemning the expulsions, and without naming Elangovan he said,"I urge the All India Congress Committee to intervene and take appropriate steps."
"No comments please," Elangovan told PTI when his reaction was sought.
Bickering between Karti and Elangovan began when the former held a meet of his supporters "G-67," last month in which he praised Prime Minister Modi for political acumen.
After a notice from TNCC chief threatening expulsion, a repartee came from Karti that Elangovan had no authority to do so and there was a brief lull.
The wrangling worsened when TNCC chief said Karti was free to join AAP rebuffing him for commenting post AAP's win, that a "credible leader was needed and many lessons for us to learn in Tamil Nadu Congress."