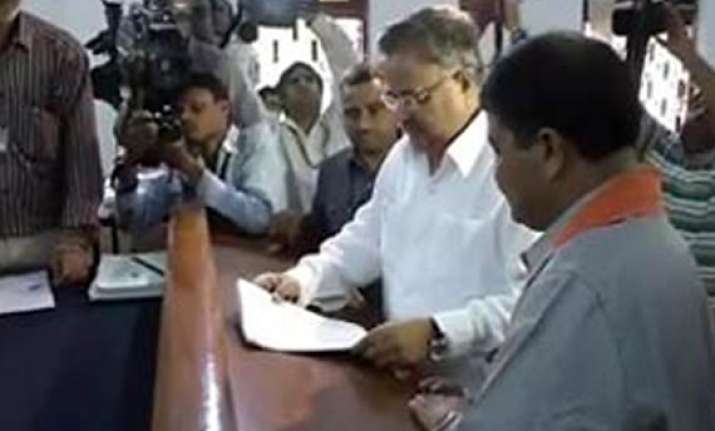 Rajnandgaon: Chhattisgarh CM Raman Singh, who is heading the Bharatiya Janata Party (BJP) government in Chhattisgarh since December 2003, filed his nomination paper Thursday from Rajnandgaon seat.
He is seeking second consecutive victory from Rajnandgaon though records show that no candidate has ever managed to win this seat twice in a row.
Talking to media persons after filing papers, the 61-year-old ayurvedic doctor-turned-politician said: "I have full faith in people of Rajnandgaon and I am sure voters will go against precedent by electing me twice in a row from the seat."