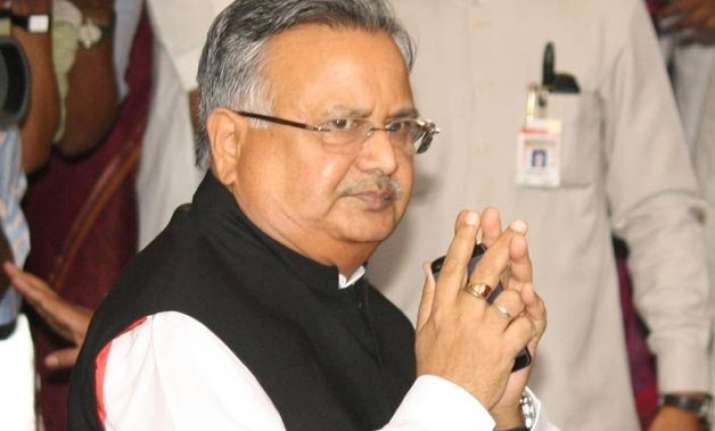 New Delhi: Chhattisgarh is committed to providing all possible assistance for strengthening the judicial system in the state, its Chief Minister Raman Singh said here today.
Addressing a conference of Chief Ministers and Chief Justices at Vigyan Bhawan here, Singh said that the state will ensure infrastructure development, better facilities to judicial officers and modernization of the judicial system.
He said one special court has been established for trial of naxal cases in left-wing extremist affected district Dantewada and five special courts for trial of cases under the Scheduled Castes and Scheduled Tribes (Prevention of Atrocities) Act, 1989 for reducing the number of pending cases at a fast pace.
Singh, the chief minister of BJP-ruled state, said the government has been working constantly to provide easy access of justice to the people of the state and to develop necessary infrastructure so as to enable the court staff to complete their work with full devotion.
He said the state government has established 50 civil courts during 2007-2009, two civil courts in 2010-2011, 11 additional district and sessions courts in 2011-2012, two civil courts and 20 additional district and sessions court in 2012-13.
The conference was inaugurated by Prime Minister Narendra Modi and attended by Chief Justice of India H L Dattu, Union Law Minister D V Sadananda Gowda, chief ministers of states and Chief Justices of all High Courts in the country.
Raman Singh said that court buildings and premises with all facilities have been constructed along with residential and other facilities as per dignity of judicial officers.
He said for proper management of court cases court managers have been appointed in High Court and in every district court to ensure management of hearing dates for fast disposal of cases.
The Chief Minister said the priority of the government is that all individual should get basic facilities like justice, health, education, transportation, employment etc.
He said that his government is sensitive towards upliftment of marginalized people. Singh said that the state government is committed that no citizen of the state should be deprived of the opportunity to access justice and added that any resolution passed in this conference will be complied with to strengthen judiciary.