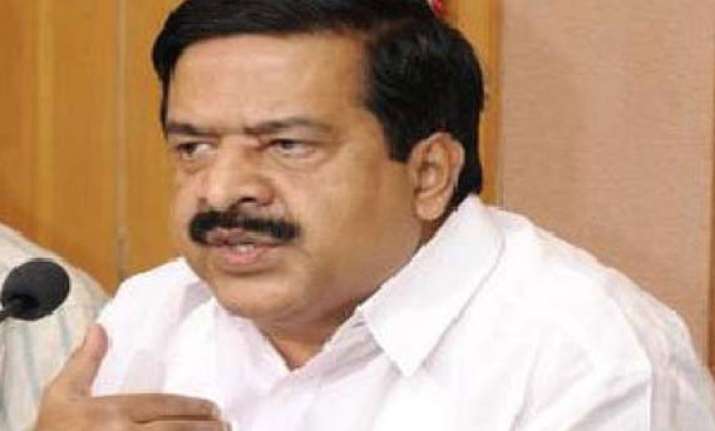 Thiruvananthapuram, May 29: Chances of KPCC president Ramesh Chennithala joining UDF Ministry headed by Chief Minister Oommen Chandy appeared to have brightened with the two leaders meeting here tonight to break the deadlock over the issue.
A final call on the matter, however, would be taken after getting a green signal from the Congress high command on the settlement formula worked out at the state-level, party sources said.
Emerging from the talks at KPCC headquarters, Chandy told reporters that "the problems would be solved."
According to the sources, the Chandy camp was not averse to accommodating Chennithala in Cabinet and even according him the rank of Deputy Chief Minister but it continues to be reluctant to allocate him the Home portfolio.  
As per the formula, Chennithala would be given Revenue followed by a reshuffle of portfolios held by Congress nominees in the coalition ministry.