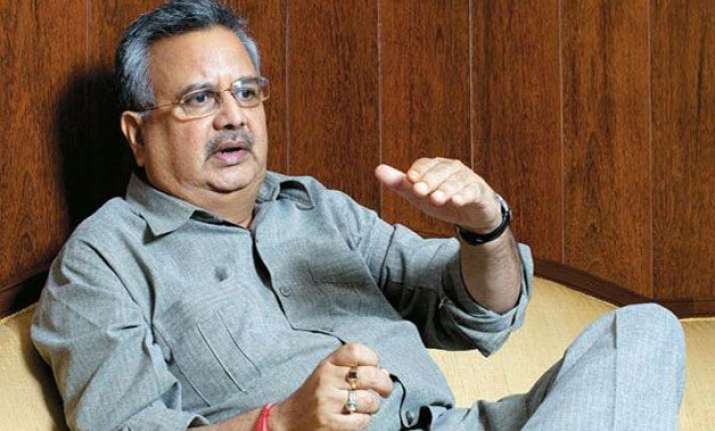 Raipur: Congress today alleged that the Anti-Corruption Bureau (ABC) was trying to "save" Chhattisgarh Chief Minister Raman Singh and his family as they were "beneficiaries" of the multi-crore PDS scam.
Chhattisgarh Pradesh Congress Committee (CPCC) chief Bhupesh Baghel demanded resignation of Singh over the alleged multi-crore scam in supply of rice through public distribution system and pressed for a Supreme Court-monitored Special Investigation Team (SIT) probe into the case.
"Why did ACB not put up all the pages of diaries (containing names of beneficiaries) recovered from the accused during raids, in the challan. They only submitted six pages of diaries citing their relevance out of 113 recovered from prime accused-Shivshankar Bhatt," Baghel told a press conference.
"Name of Raman Singh, his wife and his other close associates featured in rest of the pages but ACB didn't put up those in challan which clearly shows they are trying to cover up big guns involved in Rs 36,000-crore scam in supplying rice through the PDS," he alleged.
Terming it as "mother of all" scams, Baghel demanded that content of all pages of diaries recovered during ACB raids from officials and employees of the corporation be put in public domain.
ACB had carried out simultaneous raids in premises of civil supplies department and it officials across 12 districts on February 12-13 this years. Over Rs three crore in cash and disproportionate assets worth Rs seven crore, beside incriminating documents were allegedly detected.
As many as 18 officials, including some of civil supplies department and one of state warehouse corporation, were suspended in this connection, while services of two contractual employees terminated. Out of 18, 12 were arrested.
Congress workers will stage demonstrations across the state demanding resignation of the CM, Baghel added.