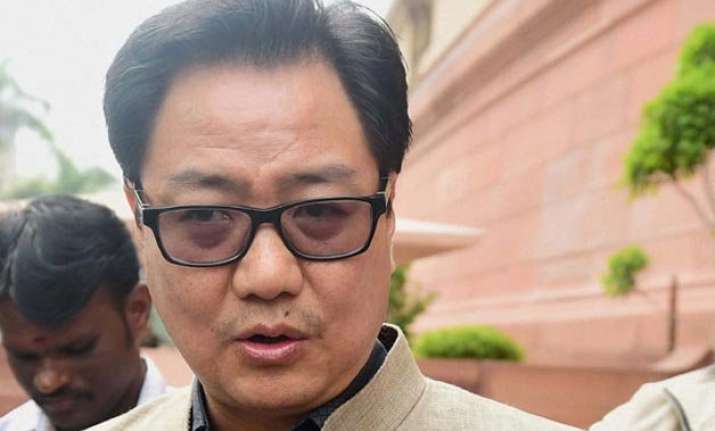 Aizawl:  Union Minister of State for Home Affairs Kiren Rijiju today described the perpetual change of Governors in Mizoram as "unfortunate".  
Talking to media after arriving here on the very day the new Governor was sworn in, Rijiju said that he openly objected to the Governors resigning when transferred to Mizoram and other north eastern states.
"It is not good that Governors regarded the northeast as punishment posting," Rijiju said.
While it was pointed out that some of the Mizoram Governors were sacked after being sworn in, the Minister said that they were sacked due to "corruption charges".  
Eight governors have been appointed for Mizoram since Vakkom Purushothaman resigned on July 12 last year after being transferred to Nagaland.