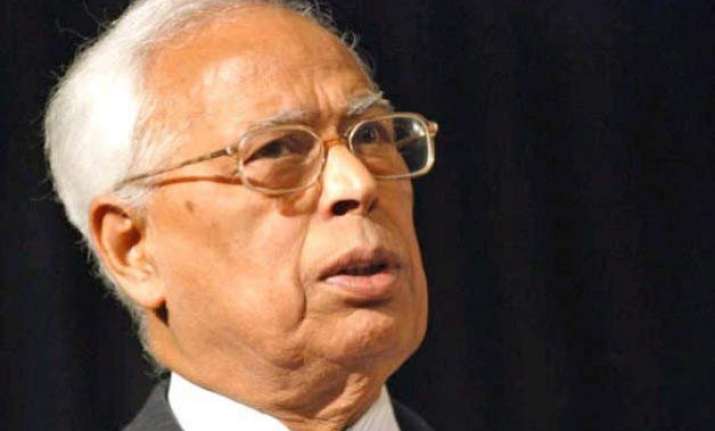 Jammu: J&K Governor N N Vohra today noted that the final decision on the continuation of Armed Forces Special Powers Act (AFSPA) in the state would be taken by the central government.
"Keeping in mind the fact that the situation is steadily improving, the government will examine the need for de-notifying 'disturbed areas' and this in turn, would enable the central government to take a final view on the continuation of the AFSPA in such areas," he said while addressing the joint session of the state legislature.  
"In this context, the coalition government will thoroughly review the security in J&K and examine the need and desirability of all the special laws which are being applied in the state," he said.
Vohra maintained that there has been "progressive improvement" in the security environment in the state.  "In the recent years there has been progressive improvement in the security environment. To build greater and sustained public confidence, the coalition government is committed to ensure that the people of the state are enabled to fully enjoy the peace and normalcy dividend," he said.  
The Governor pointed out that the government would also address the concerns of the people living on the border and those in the remote and far flung areas of the state.  Vohra added that the state would work on returning the land taken by the security forces to its owners.  
"A very important step which the government will implement shall be to ensure that all lands, other than those which have been given to the security forces on lease, license or through acquisition under the provision of the land acquisition act; must be returned to the rightful legal owners within a given time frame," he said.