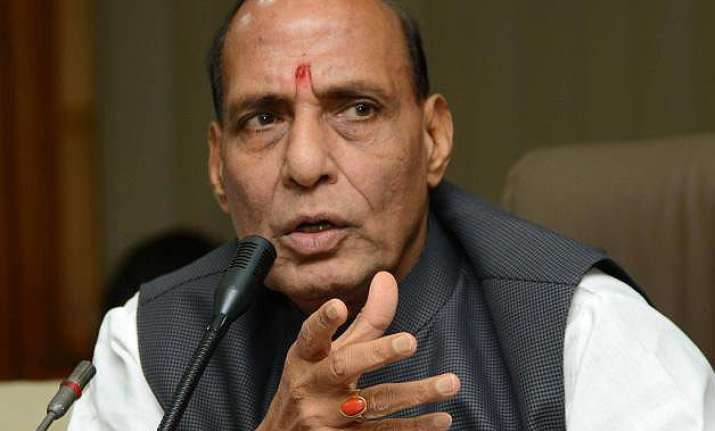 Jhabua:  Union Home Minister Rajnath Singh today ruled out  CBI probe into the Vyapam Scam in Madhya Pradesh.
"SIT is investigating  the matter and both the High Court and Supreme Court are satiisfied with the ongoing probe of the Vyapam Scam. No need for CBI probe," Rajnath said.
"Government cannot direct High Court or Supreme Court to order a CBI probe into Vyapam scam", said Union Home Minister Rajnath Singh.
Read Also: Vyapam scam: SC agrees to hear plea seeking removal of MP Governor
The scam is related to irregularities in recruitment conducted by Vyavsayik Pareeksha Mandal (Vyapam).
Home Minister made these  comments after Congress spokesperson Randeep Surjewala asked for a CBI probe into this scam.
"Does the reluctance of the chief minister reflect his jitteriness and an attempt to stifle the truth and divert the investigation?" he added.
Demanding a Supreme Court-monitored CBI probe into the scam, he said the Jabalpur bench of the Madhya Pradesh High Court had said that members of the Special Investigation Team probing the scam faced threats to their lives.
Many people associated with the scam have lost their lives, including a TV journalist who was covering it.
Surjewala said: "Chauhan is misleading the nation and telling a lie. He is again hoodwinking the nation.
"Why was the chief minister not able to stop this sinister scam between 2009 and 2013?" asked Surjewala