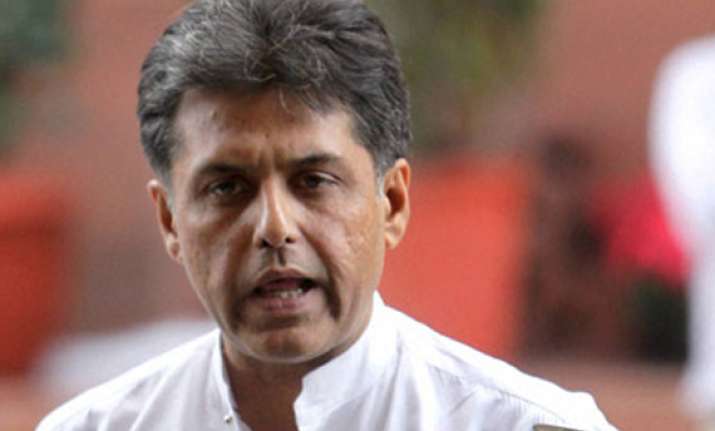 New Delhi, Jun 29: Government is contemplating changes in the Right to Information Act to keep political parties out of its ambit, a move which will overturn an order of the Central Information Commission (CIC) bringing six major parties within its purview.
With near unanimity among political parties on the issue, the Department of Personnel and Training (DoPT) would work on a Cabinet Note to bring out an Ordinance to this effect.
But sources said much would depend on the timing of Monsoon session of Parliament and the possibility of a Special Session.
If there is a delay in Monsoon session or the proposed Special session does not take place, government could take the Ordinance route. Otherwise, it would bring official amendments to the RTI Act in the next session of Parliament.
There is a convention not to bring ordinance once the date of the session is announced. Officials said, this is only a convention which does not stop government from brining an ordinance.
The DoPT has obtained a draft ordinance from the Law Ministry to amend the Act, based on which it could prepare its proposal.
It is learnt that the proposed amendment to Section 2 of RTI Act will make it clear that political parties cannot be categorised as 'public authorities' and they are in fact 'association of individuals'.
Political parties could also be added in the list of organisations (Section 8) exempted from parting information under the information act.
Though the CIC order specifically referred to Congress, BJP, Communist Party of India, CPI (M), Nationalist Congress Party and Bahujan Samaj Party, almost all parties, except a few, opposed the ruling.
"The intent of RTI Act was not to cover political parties. Else, it should have been explicitly stated," Information and Broadcasting Minister Manish Tewari said here.
At the AICC briefing, party spokesperson Bhakta Charan Das rejected contentions that Congress was diluting the RTI law.
"The party has never tried to dilute RTI. But certain things are under discussion. We are seriously discussing many aspects. There are corporates, NGOs and many other organisations. The question is whether they should come under the ambit of RTI," he said.