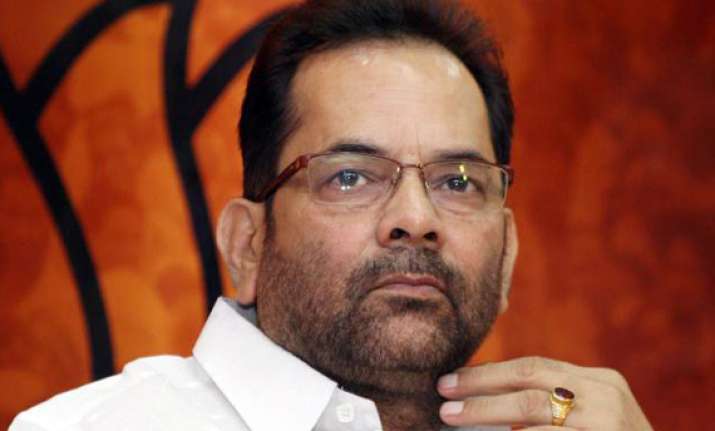 Rampur, Feb 17: BJP today claimed that the CBI's modus operandi in investigating the National Rural Health Mission scam in Uttar Pradesh was a farce and a mere attempt to keep the real culprits far from the clutches of law. 

Referring to the latest death of NRHM official Mahendra Sharma in UP, BJP national Vice President Mukhtar Abbas Naqvi in a press statement released today said that so far six persons have gone in to the "well of death". 

The BJP leader opined that not only the officials but all the relevant evidences related to the UP scams are being dumped in dark graves.

The union government lead by Congress and supported by Samajwadi Party and Bahujan Samaj Party have been playing the role of spectators and that he said, "was a part of hidden political deal".