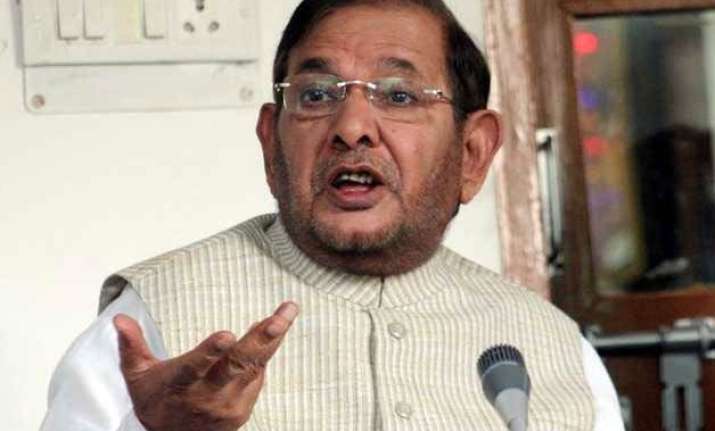 Patna: Looking to send out a message that the secular alliance was strong, JD(U) president Sharad Yadav said he will undertake a one-day fast in solidarity with his RJD counterpart Lalu Prasad over the demand for the release of the socio-economic caste census data.
"I also will observe a one-day protest fast with RJD president Lalu Prasad on July 26 for the release of the caste census," he told reporters here.
The JD(U) chief said the gesture on his part to join the protest fast was an indication that the secular alliance was strong and would "put to rest" speculation about the two parties going separate ways.
The RJD chief has also called a one day 'Bihar bandh' on July 27 in support of his demand for release of caste census data.
Yadav also extended support to RJD's decision to counter BJP's 160 hi-tech 'Parivartan rath' convoy with 1,000 'tumtums', or horse-drawn carts.
"The horse carts are linked to ground reality which my party also believes in. The tumtums would be more successful in carrying the message to the people than BJP's rath," the JD(U) chief said.
Yadav had a long meeting with Chief Minister Nitish Kumar during which they discussed, among other things, the political scenario in the state following the election to 24 Legislative Council seats from local bodies.
He denied that there was any discussion on the seat-sharing formula with Kumar during their closed-door meeting at the state guest house.
The JD(U) President had yesterday met RJD President Lalu Prasad.