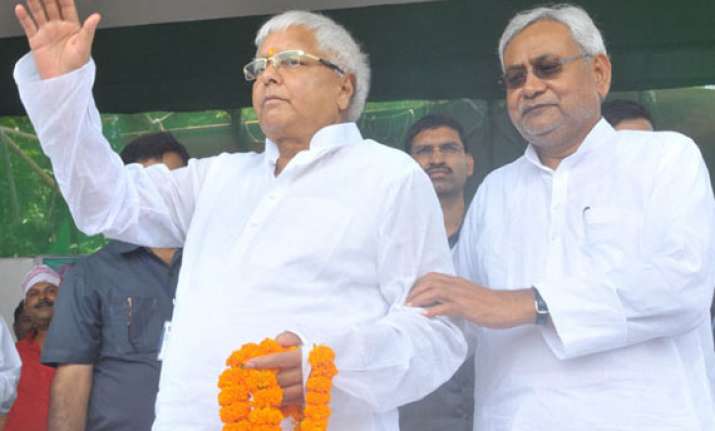 New Delhi: Just three months after a thunderous victory in lok sabha polls, there seems to be a reversal of fortunes as the newly formed alliance of RJD, JD-U & Congress gave a jolt to BJP by winning six of the 10 assembly seats in bypolls in Bihar.
In fact Congress reclaimed Bhagalpur seat from BJP after 23 years. Congress won 2 seats in Karnataka, one each in Punjab and Madhya Pradesh.
While these results have come as a shock to the Bihar BJP leadership, it may be a bit too early to see it as any kind of referendum on Narendra Modi's popularity and his vote catching abilities. The anti BJP political forces see it as a chance to regroup and challenge the BJP with the combined might as a jubilant Sharad Yadav expressed after the results.
The veteran JDU leader and an old pal of Lalu Yadav said that these results will spread a nationwide message and new alliances will be formed. A recuperating LaluYadav tweeted from his Mumbai hospital room that the voters have rectified the mistake they made during 2014 Lok Sabha Polls .