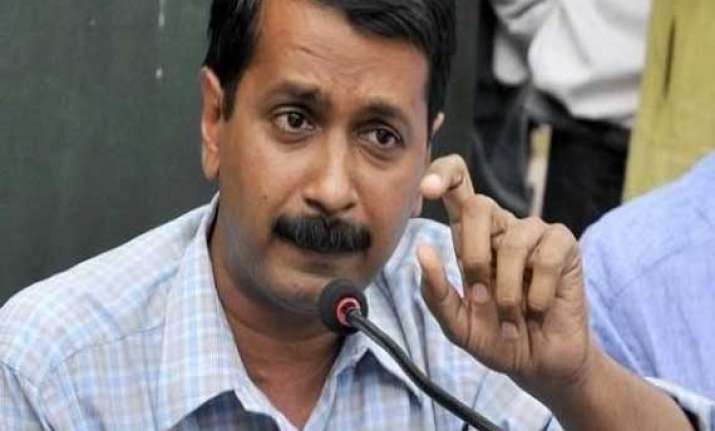 New Delhi: With the Delhi Assembly elections in mind, Aam Aadmi Party national convener Arvind Kejriwal today addressed party workers in the Malviya Nagar constituency and laid emphasise on building organisation from the booth level.
In the meeting held late this evening, the AAP chief also asked the workers to intensify the party's activities and use the concept of 'Swaraj'.
"Since we are building the party from the booth level, Arvind (Kejriwal) emphasised on booth-level works which the party activists should undertake. He also asked party workers to connect with the people in a better way," AAP MLA from Malviya Nagar Somnath Bharti said.
"He also asked the volunteers to apologise to the people on behalf of him for quitting as the Delhi Chief Minister and to convince them to give the party one more chance," said an AAP volunteer who attended the meeting.  After its rout in the Lok Sabha elections, AAP has been focusing on strengthening the party organisation, right from the booth level.
In a volunteers' meeting held last month, Kejriwal had also emphasised popularising the concept of 'Swaraj' and had asked his MLAs to consult people on how to utilise development funds.
The AAP chief himself has been holding public meetings across Delhi to convince the people and to apologise for quitting the government.