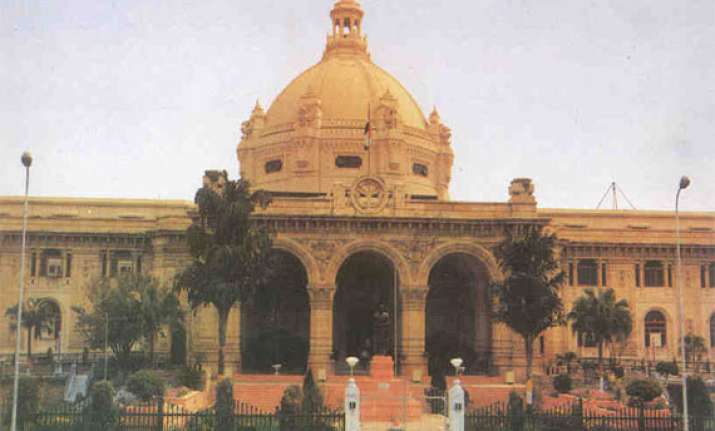 Lucknow, Nov 26: The Uttar Pradesh assembly was adjourned several times Monday after the opposition parties disrupted proceedings charging the Akhilesh Yadav government over the law and order situation and a series of communal riots in the state in the last eight months.
As soon as Speaker Mata Prasad Pandey took his seat in the house, Bahujan Samaj Party (BSP) legislators started raising slogans like: "Sarkaar past, janta trast, gunde mast" (The government has failed; people are being harassed as criminals rule).
They also accused the government of releasing the accused in various bomb blast cases.
The main opposition BSP, which has 80 members in the 404-member UP legislative assembly, shouted slogans like "chhalawa samajwad ka, badhawa aatankavaad ka" (under the garb of socialism, the government is promoting terrorism).
The BSP legislators also carried banners that said: "250 din ka sapa kushasan, yaad aa gaya behnji ka sushasan" (Within 250 days of SP's misrule, people are remembering the good governance of Mayawati).
The Bharatiya Janata Party (BJP), which has 47 legislators in the Vidhan Sabha (lower house), demanded that the state government announce the minimum support price of Rs.400 per quintal for sugarcane.
The BJP legislators, led by state party president Laxmikant Bajpai, trooped into the well of the house demanding an immediate announcement of the support price.
When the speaker's plea for calm went unheard, he adjourned the house for 10 minutes. Later, the house was adjourned twice for more than an hour till noon.